Don't Snooze On This Title: Little Nemo Returns To Slumberland
By Julz Hendricks Based on the beloved works of Winsor McCay, Little Nemo Returns to Slumberland to takes us on an grand Adventure. This fairy tale-esque style story gives us a fresh, modern take on McCay's strips that ran in the New York Herald from 1905 to 1911. This fantasy begins with King Morpheus's wise men arguing over a playmate for the Princess. When the name James Nemo Summerton is voiced, the Princess decrees that this shall be her playmate, and so it's so…if they can get him to Slumberland. Popcorn is up first to retrieve Nemo for the Princess, but when Nemo finds out that he must play with a girl he wakes up from the dream. Bon-Bon is sent next in lieu of Popcorn's failure and is met with the same fate of Nemo continuously waking from the dream. When Nemo finally reaches Slumberland, a misunderstanding leads to him being attacked and thus never actually able to enter Slumberland before waking again. The next issue is Through the Gates of Slumberland, so I think we will see Nemo continuing on to meet the Princess.
Eric Shanower (Age of Bronze, Little Adventures in Oz) wrote this with such imagination at heart. It's something conceivable to a small child reading this, that they could dream of such adventures. We meet some bizarre characters along the way that are not all good, but they are written in a way that make you find them interesting. I can see this being possibly made in to a modern day movie remake as the fantasy aspects would translate very well to the big screen. I also really liked that there was bonus art gallery at the end of the comic which I think is so inspiring for young kids. It's written so that even if it's read to you by a parent, it will leave such a lasting impression. There is a lot of magic incorporated in this story, and it is just the beginning!
Gabriel Rodriguez's (Locke & Key, George Romero's Land of the Dead) art is absolutely magnificent. I have been a fan from the beginning as he would post little teasers on Twitter that are just stunning even in the incomplete form. The detail is really something to fall in love with, as there are so many interesting facial features in each panel. I actually read it twice just to go back and see things that I ultimately missed the first time reading through the comic. The fact that Slumberland comes to us in this comic book form is just something of which to be in awe, as it's a prestige format book. Although I haven't read the original strips, I can appreciate that this story gains new readers, as well keeping the nostalgia alive for the fans of the McCay strip. This is the perfect bedtime story for all ages.
Julz Hendricks is a co-host of the all female podcast Chickcast, She is a huge advocate of kids' comics but reads a lot of different titles. You can find her on Twitter as @JulzHendricks.
---
---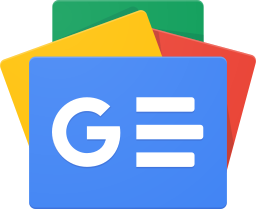 Stay up-to-date and support the site by following Bleeding Cool on Google News today!