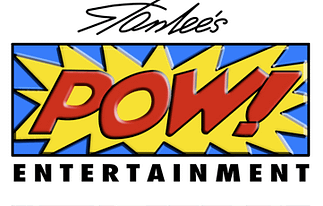 I understand that Dynamite Entertainment have signed a deal with Stan Lee to publish a new comic book series.
A previously announced collaboration between Stan Lee's POW! Entertainment company and Virgin Comics, had Stan and his colleagues creating a new superhero universe, with ten graphic novels tied into a number of online animated short films. It's not known if anyone else will continue this publishing plan, in the wake of Virgin Comics' retrenchment.
But Dynamite's project is different and, indeed, predates the Virgin deal.
As part of their collectable event imprint Dynamic Forces, the people at Dynamite have worked with Stan Lee a number of times on signed books and prints, as well as show appearances. And their planned comic book is just as focussed, one comic book series, launched with Stan Lee's involvement.  But the title, concept, characters and creatives, aside from Stan, remain unknown. To me, at least…
Enjoyed this article? Share it!