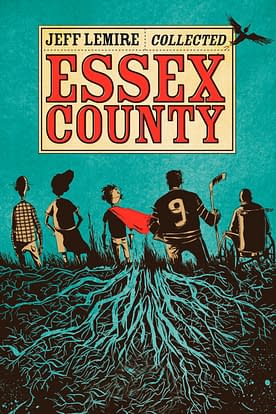 Canada Reads, a popular Canadian book club radio programme on CBC has been running a vote for "the essential Canadian novels of the past decade" and has announced its final five. And Jeff Lemire's Essex County is amongst them.
Probably better known now for Vertigo's Sweet Tooth and DC's Superboy, it may well be that his earlier work for Top Shelf is about to dominate his public profile.
This is the first time any graphic novel hasbeen named by Canada Reads. As a result, TopShelf are rushing a new printing through to meet expected added demand.
The winner will be announced in February, as voters are encouraged to read all five books through the winter months.
Other books include The Best Laid Plans by Terry Fallis, The Birth House by Ami McKay, The Bone Cage by Angie Abdou and Unless by Carol Shields.
Enjoyed this article? Share it!