First Mainstream Gay Comics Kiss, Perez? Hardly… In Speculator Corner last week I stated that people might want to pick up a few copies of X-Factor #45, still then at cover price.
It didn't take long for the rest of the world to catch up. Okay, the media seem to be going apeshit about X-Factor #45 featuring the first superhero comic gay kiss. Which it clearly doesn't.
It looks like this is a lazy churnalist reinterpratation of an article in The Advocate which state that this is the one of the first gay kisses in a mainstream comics. Okay, it's definitely one of the first hundred gay kisses in a mainstream comic, but still.
Nevertheless so many people seem to be regurgitating this one right now. Perez Hilton, The Daily Mirror, Gay NZ, Pink News, New York Press and continuing to up the anti. The first gay kiss in a superhero comic? The first gay kiss in a Marvel comic? The first gays in a comic? Anything that will give someone a lazy headline. And believe you me, I know all there is to know about lazy headlines! Change.org even call it an Ellen Degeneres moment. No that isn't, this is. When she married Midnight and Apollo at the end of Mark Millar's run on mainstream superhero comic The Authority a fair few years ago.
Although all this media hoohah is having one benefit. Enraging Rob Liefeld, creator of Shatterstar. He writes;
Want to add, that I have nothing against gays, I have gay family, nuthin' but love here.
Ditto gay characters if thats' what their true origins are.
As the guy that Created, designed and wrote his first dozen appearances, Shatterstar is not gay. Sorry.
Can't wait to someday undo this.
Seems totally contrived.
Shatterstar is akin to Maximus in Gladiator. He's a warrior, a Spartan, and not a gay one.
Not a gay Spartan? Who does Rob think he is, Frank Miller? Peter David, writer of X-Factor added, as part of a long back and forth between David and Rob Liefeld on Rob's boards.
Thanks for the reference to "Gladiator," though. Now I'm definitely going to have Guido ask Shatterstar if he likes gladiator movies. And when Shatterstar says, "Yes, absolutely," Guido will say, "Figures."
---
---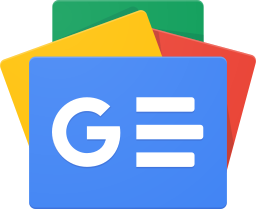 Stay up-to-date and support the site by following Bleeding Cool on Google News today!