Game Of Thrones Storyboard Artist Will Simpson's Exhibit Reveals The Roots Of The Show
On January 9th, I was fortunate enough to catch the opening viewing of Will Simpson's exhibit at Orbital Comics in London, complete with a visit from the man himself. A full gallery of his storyboard conceptual artwork, including two paintings, was on display (actually concluding today, January 19th, so if you're quick, you might make it!). The artwork was not only engaging, but it conveyed a great deal of the emotion viewers will associate with Game of Thrones, particularly in its most sympathetic characters like Arya Stark, Tyrion Lannister, and Daenerys Targaryen. This opened my eyes to the fact that Simpson's role as artist may have a great deal to do with the tone of individual scenes in the show, and also, of course, that his work has big impact on costuming, and perhaps even lighting and character interaction angles scene by scene.
Simpson chatted amiably with the crowd who turned out to see the exhibit, spoke about his life in Belfast and how he's within walking distance of his job on the HBO series, and the art book related to the exhibit on display was also quite compelling, full of sketches, photography, show promo art and narrative behind the scenes (Inside HBO's Game of Thrones). Simpson had kindly signed and sketched in several copies of the book when I returned to Orbital a few days later and captured some closer images of his sketches.
Seeing the sketches again confirmed my original impression, that the artistry behind Game of Thrones plays a significant role in the success of the show, and that as fans, we owe Simpson a great debt for the sensitivity of his work bringing George R.R. Martin's world to life visually.
Here are some images from the event, and also of Simpson's work on display: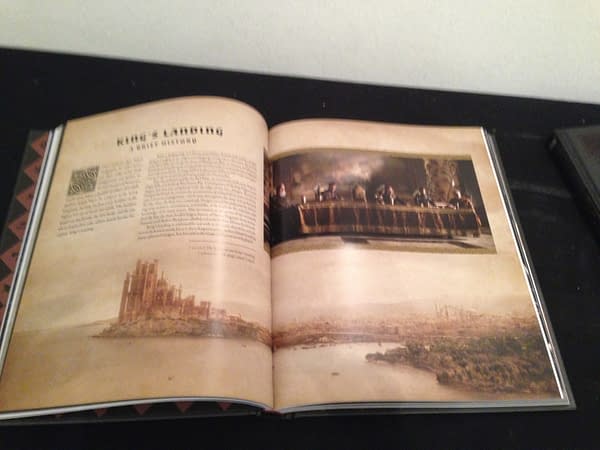 Orbital Comics has a rather glowing track record for hosting excellent exhibits in their gallery space, and it's a real focus for the comics community in London. Keep an eye on their announcements for upcoming events so you don't miss out on cool opportunities like this one.
---
---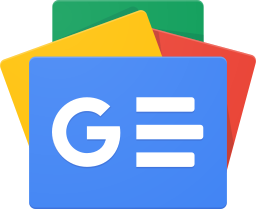 Stay up-to-date and support the site by following Bleeding Cool on Google News today!