The Geek Shopping Ninja Strikes: Subscription Boxes
Greetings Bleeding Coolers! Welcome to the sixteenth installment of The Geek Shopping Ninja Strikes. My job is to be your personal shopper and provide you with five delightfully geek-tastic things that might pique your interest. After reporting about the subscription box Geek Fuel, and realizing that there was another fun box out there similar to Loot Crate, I decided it was time to hunt the interwebs for more. I have to say, I'm insanely surprised by the amount of subscription boxes that exist. From nature, to food, to you name it, you can literally have anything delivered to your door once a month. (Keep it clean people.) Anyway, as Bleeding Cool's resident Geek Shopping Ninja, I felt like I should compile a list of some of the geeky-er boxes that I came across and what they offer. All whilst resisting the urge to sign up for them all…how impressive am I?
1. OwlCrate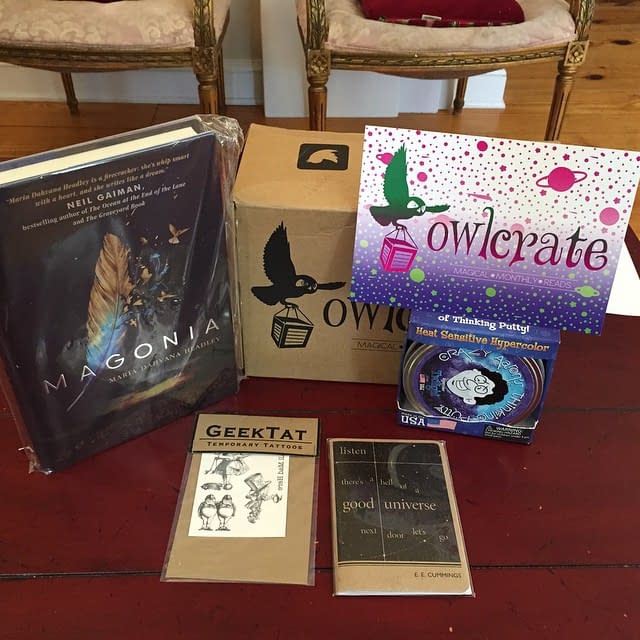 ($29.99)
Yes, I was initially drawn to this in the hopes that they would deliver a baby owl to my door, and we could be best friends forever. No, that's not what it is. OwlCrate works like this: you choose a YA Book genre that you like and they send you a new book every month along with some awesome book themed stuff.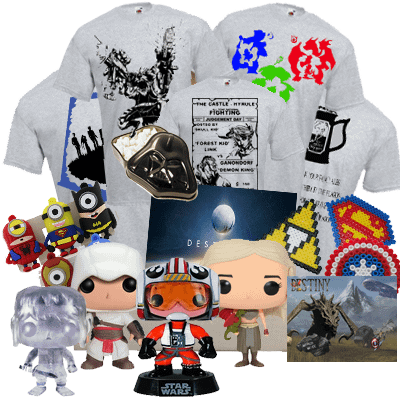 ($14.99)
This is a geeky nerdy fantastic themed box, but the difference with this one is, you can customize it to your interests. Another bonus is, every box guarantees a t-shirt and a POP! Vinyl. I know someone who would be sold with that fact alone.
3. Tinker Crate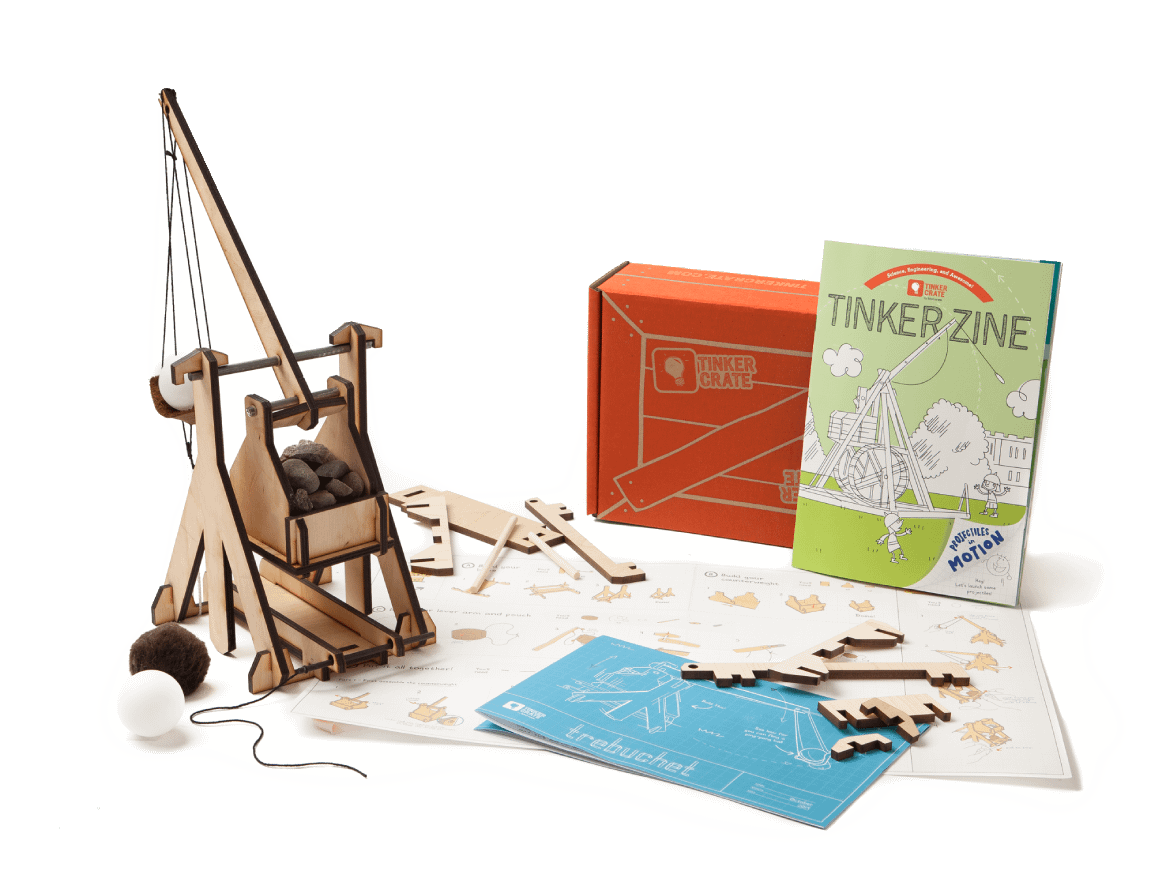 ($16.95)
I was drawn to this one for the originality of it. I also like the word Tinker. Tinker Crate is described as a "laboratory for hands on experiments." Inside there are things that explore science, engineering, and technology. This is more of an educational subscription, but it's definitely a cool one.
4. Kawaii Box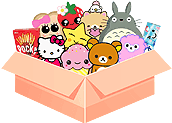 ($18.95)
For the longest time I wasn't sure what the word Kawaii even meant, and honestly I'm still not sure if I do. However, I'm just going to go with "cute Japanese stuff." Anyway, this box basically compiles about 10-12 super cute items and delivers them to your door.
5. Awesome Pack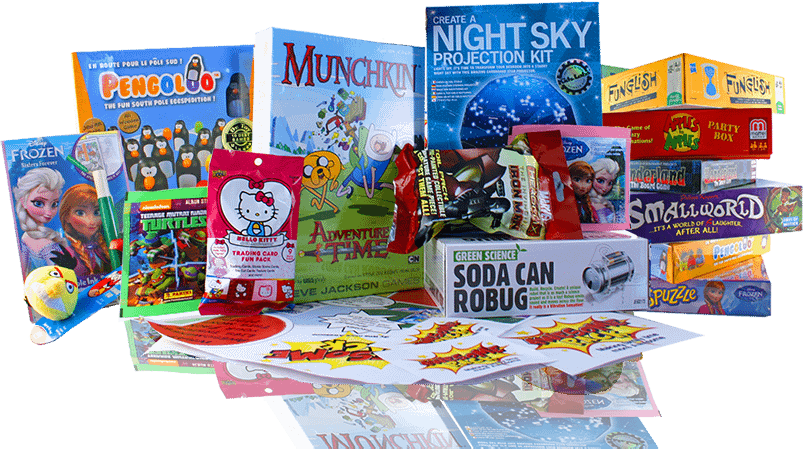 ($44.99)
This is definitely the most expensive of the group, but it seems to offer the most stuff. Awesome Pack is family themed with a goal of "making family time more awesome." Sounds good to me. They allow you to make a customized profile of what you want, and will satisfy your needs with or without having children. I really like the idea of boardgames being included.
Now that I've given you all of this great information, go get your wallet and start subscribing. Feel free to let me know your experience with any of these boxes by tweeting me @AWritersWay. Thanks for joining me here on Bleeding Cool for The Geek Shopping Ninja Strikes! See you next time!
Christine Marie is a Staff Writer at Bleeding Cool, and bibliomaniac with a love for all things creative. She hopes to one day be a Superhero/Disney Princess/Novelist. You can find her on Twitter and Instagram @AWritersWay or on her blog writerchristinemarie.wordpress.com.