Posted in: Recent Updates | Tagged:
---
Gene Colan – His Health, His Wealth And Exactly What Happened There have been a number of rumours, counter-rumours, briefings, deleted posts and whisperings regarding the state of Gene Colan, 83, his health and wealth and his property of late. This is an attempt to bring some clarity to proceedings, after speaking to a number of sources close to Gene and his associates.
Last December, Gene Colan's wife Adrienne, 67, entered a mental health facility in New York after an alleged self-harming incident, but was released soon afterwards. Previously, she had run Gene Colan's business affairs but after this event both their children, Eric and Nanci, became involved in that role and took it over fully in March.
Then on March 31st, Adrienne physically assaulted Gene, landing him in hospital with a separated shoulder. As a result she was arrested, a crime she pleaded guilty to last week. This was the attack that was reported widely at the time, although Adrienne was not named.
Since that attack, Gene had a protection order imposed against her. Adrienne remains in their home which has necessitated Gene's extended stay in hospital.
However, during this time, Adrienne has contacted a number of bodies that Gene has worked with, requesting that payments be paid to her rather than Gene. If you've been approached in such a manner, Gene's lawyer Leo Klein would probably be very interested.
As to the stolen artwork reported at the time of the attack, it is possible Adrienne may have taken it or destroyed it – similar actions have been alleged by Gene in the past – or that a known third party may have taken it along with online passwords and phone books. A significant part of a six figure sum of money given to Gene by Marvel for his retirement had also been converted into cash and was missing.
It is less likely that this was destroyed.
Gene Colan, as well as in poor health, also seems to be without wealth, despite earning hundreds of thousands in recent years. Where this money went is also open to investigation.
An ongoing series of auctions to dirfectly benefit Gene can be found here.
---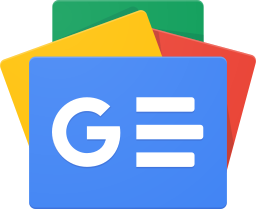 Stay up-to-date and support the site by following Bleeding Cool on Google News today!