Head Lopper #1- You'll Laugh Your Head Off
By Chris Hayden
One of the more recent releases from Image Comics, Andrew Maclean's first issue of Head Lopper is an action packed and hilarious adventure that fully embraces the inherent silliness of the fantasy genre to wonderful effect. In his first (rather dense) issue, Maclean largely dispenses with the handholding exposition so common in a first issue, and instead throws us immediately into his wacky world. In it, we are introduced to Norgal, the titular Head Lopper, a burly and bearded warrior who looks like a mix of Arnold Schwarzenegger's Conan the Barbarian and Albus Dumbledore. While we don't learn much of Norgal's past in this first issue, Maclean does a masterful job of allowing his interactions with the world and its characters tell us more than exposition ever could. It becomes quickly apparent that Norgal is the brusque antihero warrior typical of many fantasy stories. His traveling companion, and source of endless irritation, is the severed yet talkative head of Agatha Blue Witch, an equally mysterious character who provides a great number of the laughs of the issue. The arc of this first issue is rather straightforward. We are introduced to our protagonist and main cast, see their relationships and personalities, get a healthy dose of bloody action and an idea of where the story is headed. We see Norgal save a coastal town from the ravages of a sea creature before being sent on a quest to rid the land of a magical menace at the behest of the local lord. There are twists and turns along the way to be sure, but that's the gist of the tale. While none of this is especially revolutionary in terms of concept, what makes Head Lopper so much fun is how bizarrely original it feels from start to finish.
The characters are interesting and unique, and there's plenty of cartoonish gory action and laugh out loud humor to keep anyone entertained. It seamlessly blends mystery and intrigue with zany moments and visceral violence in ways that I've never seen before. The world Maclean has created feels very connected and lived in, with everything that happens, no matter how outrageous, feeling plausible within the environment of the story. In this sense, it reminded me of the wildly popular Saga. While completely different both thematically and structurally, they both do an incredible job of quickly and effectively constructing a world and a cast of characters that organically mesh and feel real and relatable despite the setting. Its truly a rare and spectacular feat when done right. If the first issue is any indication, Head Lopper is sure to be one of the better things presently coming out of Image Comics, and it's already off to a great start. After just the first issue I can't be sure where Maclean is primed to take us, but I know that it's sure to be memorable. If you're in the market for action, laughs and wacky characters, then look no further than Head Lopper.
Chris Hayden is a long time comic book geek and newly productive member of society from New Jersey. Reach out on twitter @chayden2814.
---
---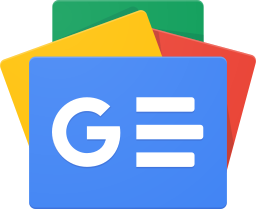 Stay up-to-date and support the site by following Bleeding Cool on Google News today!