Here Is Your Two Page Promo For Kieron Gillen And Jamie McKelvie's Young Avengers
Kieron Gillen gives an interview about Young Avengers to Buzzfeed. Where he talks about comics as pop music, and eighteen year olds as superheroes and, Be My Baby a lot and seriously, is there a Kieron Gillen Generator somewhere? It wouldn't be hard to do. It's possibly he'll be in the pub tomorrow night, if so I'll tap him for what we'd need to make one.
But no matter how accurate it was, we probably wouldn't get these two pages which just look great. And sound great too. Funny how that happens.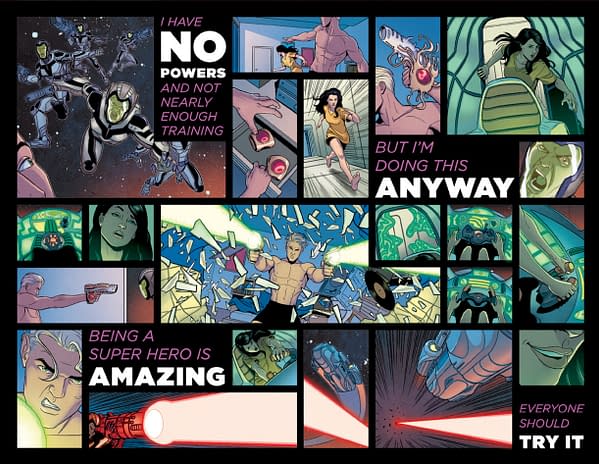 It also helps if you stitch them together properly. Clicky for biggy.