I Am Living In 2 Homes Helps Children From Divorced Families
By Cameron Hatheway Growing up, I had several friends who had divorced parents. The majority of them stayed with their mothers and saw their fathers on the weekends or every other week, but it always scared me hearing the stories of what they had to go through. Some friends enjoyed it because their parents would buy them whatever toys they wanted to try and gain the 'Favorite Parent' title, while others were always extremely sad and depressed.
It also scared me at times because it felt like everyone I knew was dealing with divorce, and I thought it would only be a matter of time before my own parents' marriage was next. Fortunately that never happened, and I will never know what my friends had to go through growing up, but what I do know is that kids need to be reassured that it's never their fault. They need to hear from their parents that they are loved no matter the living situation, and whose home they're staying at.
Enter I Am Living in 2 Homes, the second book of the I Am series from Stranger Kids. This is the second collaboration between Garcelle Beauvais and Sebastian A. Jones, with illustrations by James C. Webster. Their first book of the I Am series, I Am Mixed, tackled the sensitive subject of being biracial with twins Nia and Jay, who are based on Beauvais' own two children. In I Am Living in 2 Homes, Nia and Jay are back, this time helping children understand that there's nothing wrong with living in two different homes, for all families are unique in their own way.
Nia and Jay's mother enjoys nature and living in the countryside, while their father enjoys life in the city and all its charms. The twins get a healthy helping of both worlds, for each parent brings something different to the table in their own environments. At the same time, they have to deal with some tough questions from their peers—"You don't live with both your mom and dad?"—as well as feelings of confusion and frustration when thinking about the future. One of the main messages is a parent's love is a powerful, reassuring feeling that can comfort children in times of grief. Webster's delightful style for the characters remains the same, returning to that warm, welcoming fuzzy look and feel. My favorite frogs are back as well, popping up everywhere in the background and doing various activities like rock climbing or watching movies alongside of both Nia and Jay. While the kids are the focus, the settings of both countryside and inner city are vibrant and beautiful, really capturing the attention of the reader every page.
One of the things I really enjoyed with I Am Mixed was at the back of the book there was an interactive section, encouraging parents and children to participate in a discussion about what they just read. I was very happy to see that similar format return for I Am Living in 2 Homes as well, this time with the questions revolving around the subjects of divorce and how that makes the child feel (if they're currently experiencing that situation). Kids are also given the opportunity to draw what they think belongs in both Nia and Jay's playhouses.
"Love is love. Family is family." I couldn't agree more. I Am Living in 2 Homes is the kind of educational tool that should be made available in every classroom and library across the country. Too many children from divorced families have unresolved questions about their current living situations, and parents may not know how to approach the subject of living in two homes with them. If they're kept the loop and loved unconditionally, children may have a better understanding of what's going on. In the meantime, reading to/with them is the best way to have that warm, comforting connection that every being requires.
I'm a big fan of the I Am series, and can't wait to see what Beauvais, Jones, and Webster have planned next.
I Am Living in 2 Homes (Stranger Kids)
Written by Garcelle Beauvais & Sebastian A. Jones
Illustrated by James C. Webster
56 pages, FC
$14.99
Cameron Hatheway is the host of Cammy's Comic Corner, an audio podcast. You can welcome him inside your home on Twitter @CamComicCorner.
---
---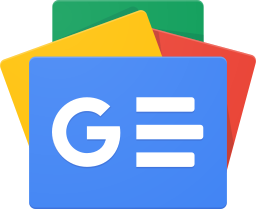 Stay up-to-date and support the site by following Bleeding Cool on Google News today!