It's Blood Magic: Preview 6 Pages Of The Hyper-Real Art Of King Tiger #2 From Dark Horse
September 9th, we'll see the arrival of King Tiger #2 from Dark Horse, bringing us more of this truly impressive artwork from Doug Wheatley, too. Written by Randy Stradley, King Tiger is a series that brings back a legacy character for new combative adventures, often fueled by revenge. I'm interested both by the mystical elements in the series, which make it more than simply a martial arts story, and also by the hyper-real and surreal aspects to Wheatley's art.
Dark Horse describe Issue #2 thus:
King Tiger has secrets: dark truths about himself he dare not reveal. But his past-and his destiny-have been exposed, breaking the heart of the woman who loves him and pitting the mystic warrior alone against the Dragon and its demonic progeny who seek the blood of the Tiger!
And here's our 6 page preview of Issue #2: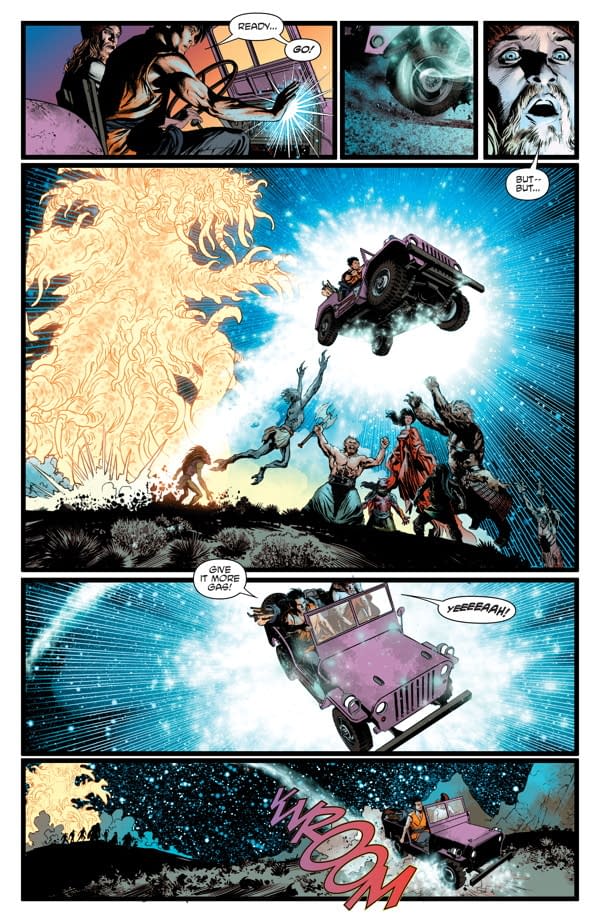 King Tiger #2 is currently listed in Previews World with item code: JUL150103 and arrives on September 9th.