Posted in: Comics, Recent Updates | Tagged: david rees, jim lee, lady gaga, Molly Crabapple
---
Jim Lee Redesigns Lady Gaga – Along With David Rees, Molly Crabapple, Mike Keef, Vanessa Schrag, Tim Hensley And Ariel Schrag
NY Mag decided to ask a variety of cartoonists and designers to give us a new post-costume-made-of-meat look for singer/songwriter/tabloid rouser Lady Gaga. Naturally they asked Jim Lee who told them "My goal was to showcase what made Lady Gaga so creatively dynamic—from her music to her costumes to her hair to her flair for theatrical performances—and interpret her as a thoroughly modern and contemporary superhero. Part otherworldly, part vixen, part Lady Darque, my take on Lady Gaga showcases the eclectic elements which define her talent and style."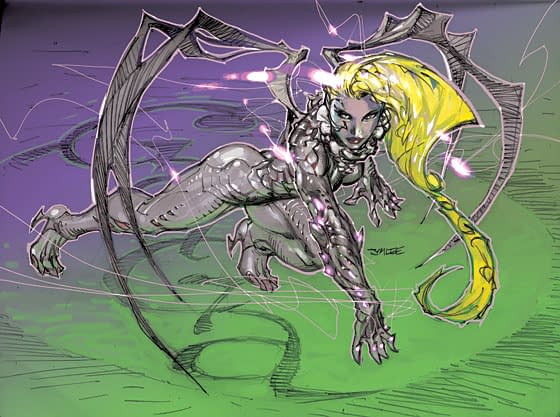 Butg there were other comic artists and cartoonists involved too. Such as Molly Crabapple, comic artist and founder of Dr. Sketchy's Anti-Art School who wrote "After embodying every archetype of artifice and glam, Gaga decides to return to nature. Spurning mobility for a portable mountaintop, a thousand headed Gaga creates and destroys herself. Note tiny Haus of Gaga workers fixing her lipstick."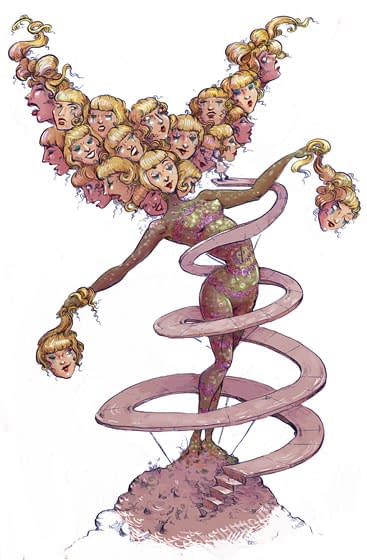 Pulitzer Prize winner Mike Keef gives his Lady Gaga a sting, "Sexy, dangerous, and a little bit creepy."
Vanessa Davis, cartoonist for 'Make Me a Woman' Goes for a Lady Gagagagagaga… "More than just a new look for Gaga, I think we just want to see more of Gaga. How can we get more Gaga?"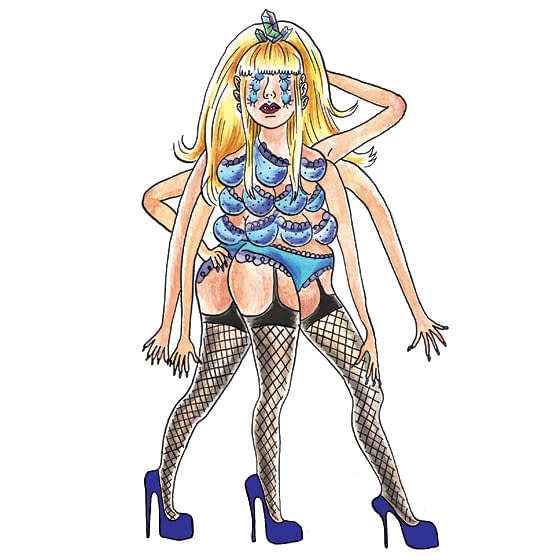 David Rees, of Get Your War On tells us "Now that she's exhausted the wellsprings of Madonna and Björk, Lady Gaga should turn to another pop provocateur for inspiration: infamous nineties "scum rocker" G.G. Allin. After shortening her name to "Lady G.G.," Ms. Germanotta should appropriate some of the late Mr. Allin's signature moves: onstage self-mutilation, picking fights with people in the audience, and flinging excrement at the crowd. (Yes, I realize that every time Lady Gaga opens her mouth to sing, she is metaphorically flinging excrement at the crowd—I mean she should literally fling excrement at the crowd. It's not like they wouldn't love her for it.)"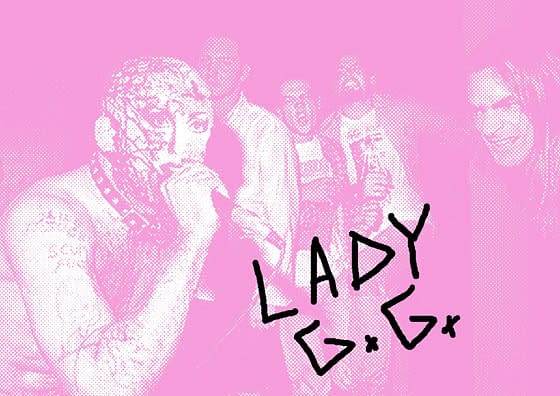 Tim Hensley of graphic novel Wally Gropious says; "Lady Gaga obtains a cleft lip from a cosmetic surgeon to spread her message of universal tolerance. What if you could change the life of a diva?"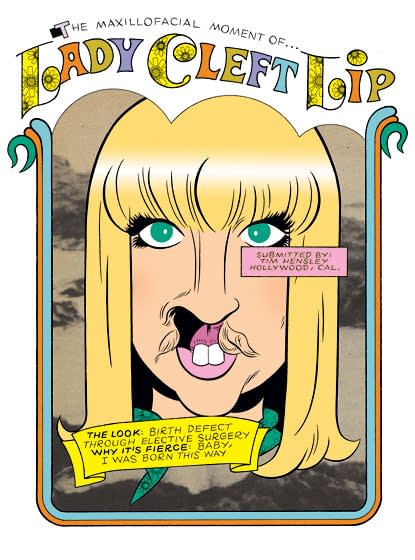 And Ariel Schrag, author of graphic novel Awkward writes "The dress is composed of live, squirming infants. By using naked bodies to cover her own naked body, she examines the human dichotomy of pure and obscene. The babies also represent the fluidity of identity—they're always in motion—and the neediness of the consuming public. They're clingy!"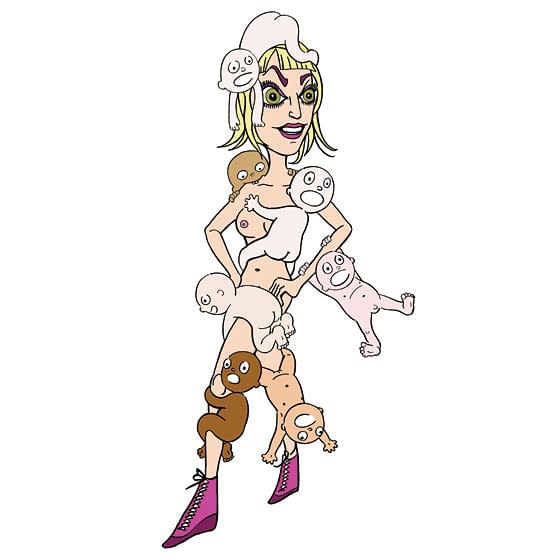 But the bigger question is this – how many cosplayers will give these a go at San Diego this year?
---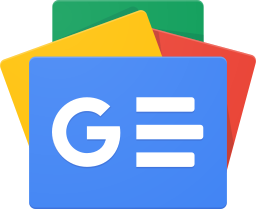 Stay up-to-date and support the site by following Bleeding Cool on Google News today!