Posted in: Comics, Recent Updates | Tagged: Comics, josh hoopes, wizard
---
Josh Hoopes Tried The Wizard Scam Again, Posing As Greg G Wizard Magazine seeking out new comic ideas for publication around Christmas

As we are just starting to release info regarding this new event we won't be advertising in Wizard Mag until the end of Nov to hopefully start getting getting the first set of issues out by Christmas.

How this works is… You send us your best idea.. basically a synopsis for us to judge withing the first few min, to see if it's worthy of
us publishing and marketing.

Then you have two options…. One is to assemble your own team, of course at no cost to you, or hire on one of our professional artists for your book at a reduced rate. How does this work? Simple we cover the rest of the cost, plus publishing the first run of 30k books plus advertising in Wizard mag. So option two is a bit of an investment, but if you think your story warrants one of the best season pros out there then it's probably worth.

You can go for the minimum which is 10 pages plus cover or all the way up to a 3 part mini series of 24 pages a piece!! Be sure to include your full name, a little bit about you where you live, Etc……

This is a huge opportunity for the right person, creator who has always wanted to get there story out there…….
Grammar aside, I have confirmed with Wizard representatives that the offer is a fake and that there is no "Greg G" of Wizard able to make such an offer. Or that, indeed, there is even a Wizard Magazine any more. THey managed to get the piece taken down. Comic book industry conman Josh Hoopes has recently been posing as one Greg Garwood. He has previously tried a similar scam posing as a Wizard Magazine representative – that time he conned $1700 out of a South African writer, at least.
Hoopes, after laying silent for many months, seems to be back with a vengeance, with a number of simultaneous scams. I am continuing to gather names and evidence and passing them on.
---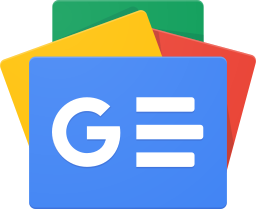 Stay up-to-date and support the site by following Bleeding Cool on Google News today!