A number of people have portrayed DC superhero character The Flash on TV. John Wesley Shipp played him in the early '90s TV show. More recently Grant Gustin played him in the Arrowverse TV show. And now Ezra Miller in the new Justice League movie.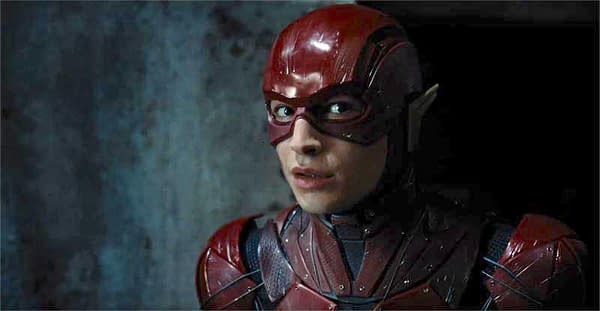 Miller's portrayal of The Flash is dramatically different from previous screen portrayals, though none the less entertaining for all that. He's a nerdy, unsure character, neurotic, uncomfortable around people and, as he tells Batman, really not up for fighting anyone — the most he's ever done is given someone a push. And so, even as he is first to volunteer for the Justice League, is put on the rescue, diversion and electricity generation squad. The million punches a second that could have taken down Steppenwolf never do.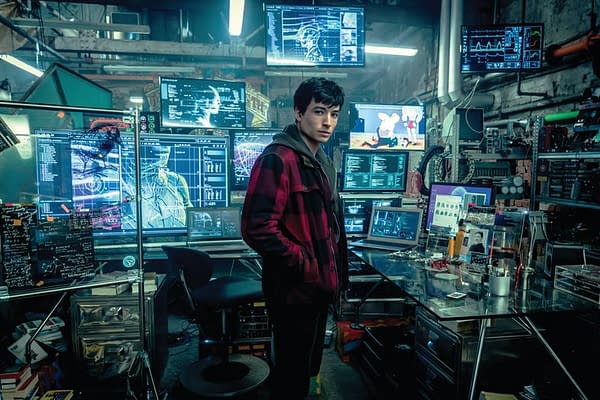 All these aspects combined while watching the movie, which I did find most enjoyable, but then realised that they reminded me of a very different portrayal of The Flash on television that everyone seems to ignore.
Jim Parsons as Sheldon Cooper as The Flash.
Not that Sheldon Cooper would enjoy the film too much, Blonde Amazons after all…
You know it makes sense.
Justice League, distributed by Warner Bros. Pictures is the fifth installment in the DC Extended Universe (DCEU). The film is directed by Zack Snyder, with a screenplay by Chris Terrio and Joss Whedon, from a story by Terrio and Snyder. It features an ensemble cast that includes Ben Affleck, Henry Cavill, Amy Adams, Gal Gadot, Ezra Miller, Jason Momoa, Ray Fisher, Jeremy Irons, Diane Lane, Connie Nielsen, J. K. Simmons and Ciarán Hinds. In Justice League, Batman, Wonder Woman, The Flash, Aquaman and Cyborg form a superhero team to honor Superman following his death, and to save the planet from the catastrophic threat of Steppenwolf and his army of Parademons.
And it's kinda alright.
Enjoyed this article? Share it!