A League Of Extraordinary Ladies Joins Forces For A Night In California
By Michele Brittany, a West Coast Bleeding Cool Correspondent
Most people know of "OC" as the center of decadence and housewives, but there are other, less obvious features of note. In Orange, California, there's Old Towne or more often referred to as "The Circle" because of the large roundabout that seems to confuse most American drivers and tends to cause traffic jams. On the National Register of Historic Places, the four-block radius is home to ethnic eateries, food and craft boutiques, and Watson Drugs and Soda Fountain where Tom Hanks shot scenes of That Thing You Do (1995). Chapman University is a few blocks north, so it's popular with the college crowd. So, it should not come as a surprise that a comic book shop would eventually come to The Circle.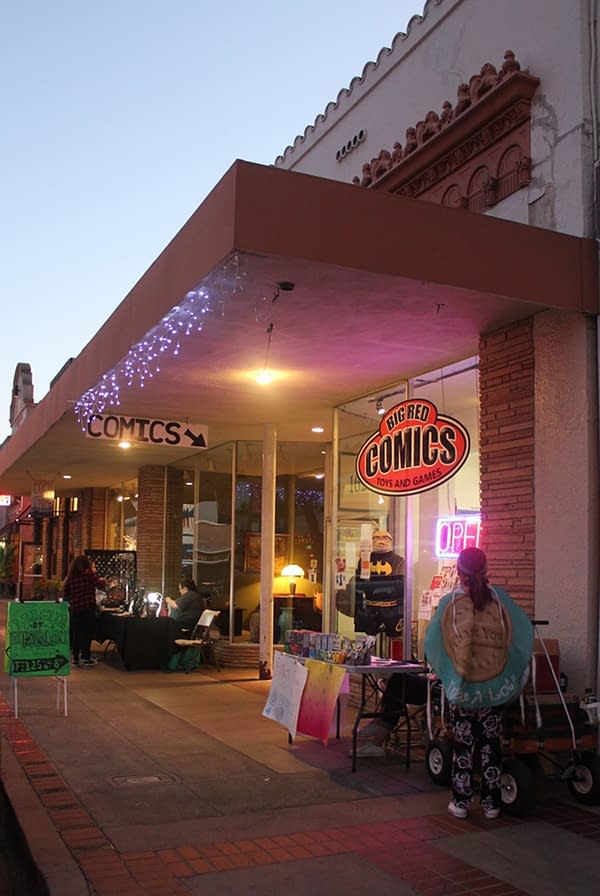 Seven months ago, Big Red Comics was just that shop, adding the Orange location as their second brick and mortar. According to co-owner Scott Quinn it is a "breath of fresh air being in The Circle" and considers the shop a "home away from home." Clean, long wall racks of comics as well as a few long boxes amongst the toys and collectibles provides a bit of something for every shopper.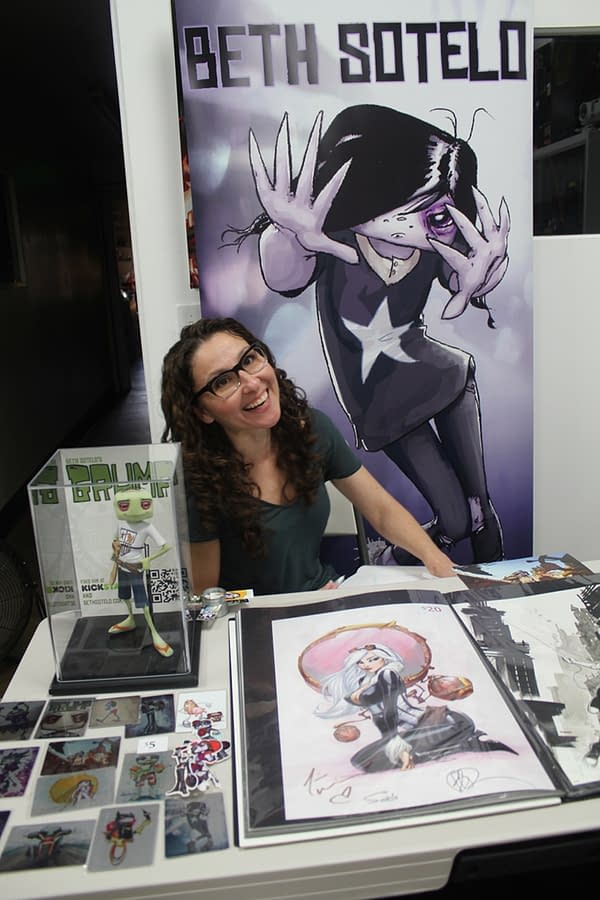 Although I only live a short distance away, I did not happen to learn of this shop until they hosted an event: A League of Extraordinary Ladies on Wednesday, February 25. The special guests included Babs Tarr (Batgirl), Paige Halsey Warren (Busty Girl Comics), Beth Sotelo (Fathom), Debbie Hogan (Dr Hogan-Berry's Extraordinary Emporium), Pam Hsi, and A Little Known Shop who were on hand to sign comics, draw commissions, and sell their wares.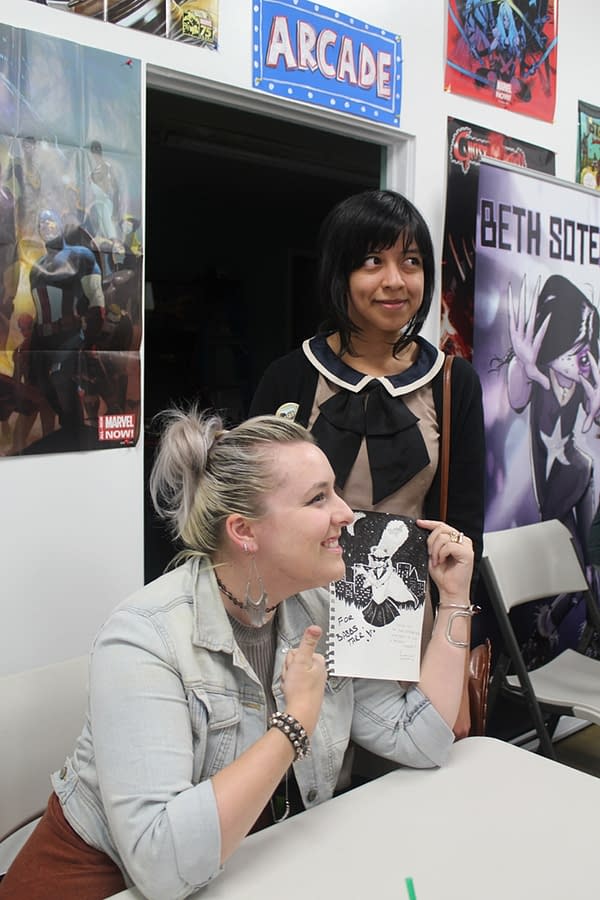 Quite a crowd collected to get sketches and autographs. For Warren and Sotelo, who drove from North Los Angeles and San Diego respectively, they didn't mind the drive because they both praised the support they had received from the owners at prior shows. And, as "out-of-towners" so to speak, they each thought the shop itself was fantastic as well as the location near The Circle that bustled with activity well after sundown.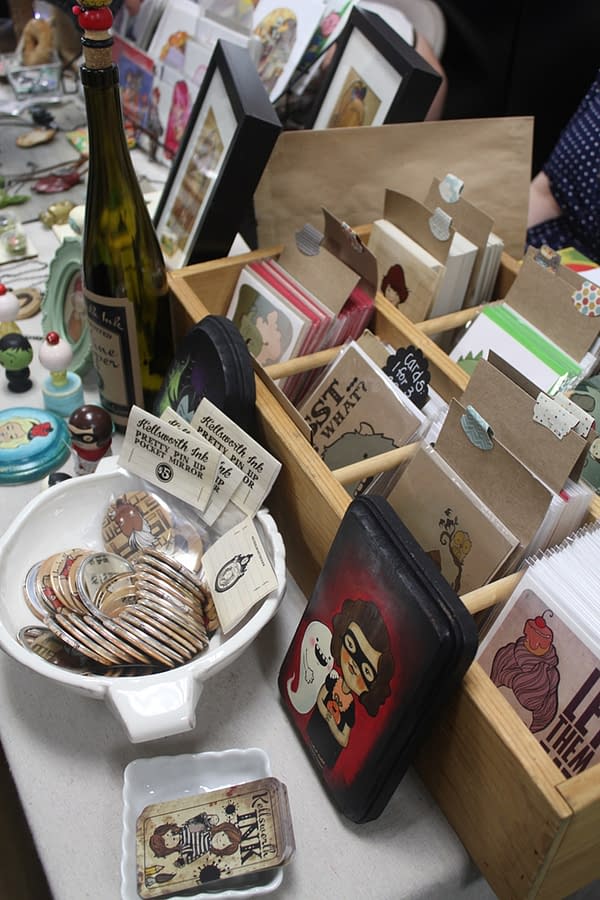 When I asked Quinn what sparked the shop to host the event, he said, "Comic books are not just for men, but for everyone!" Indeed they are.
Here are a few more photos of the event: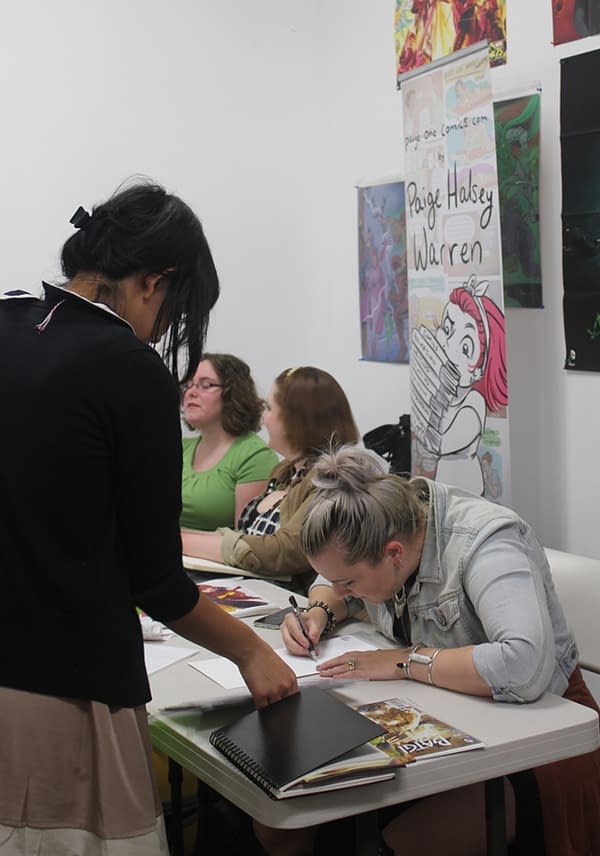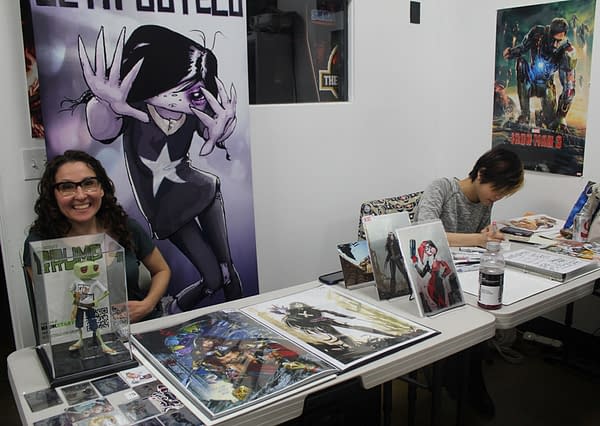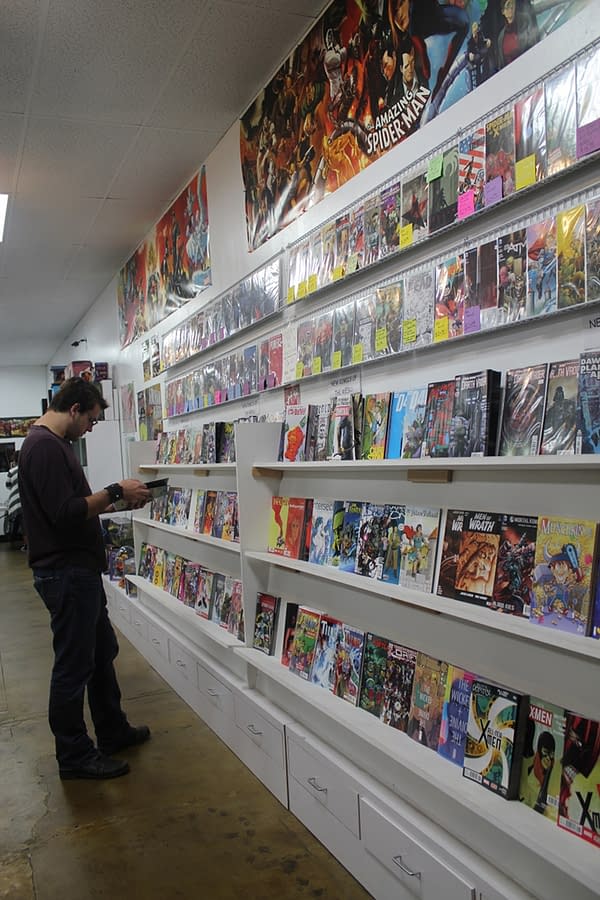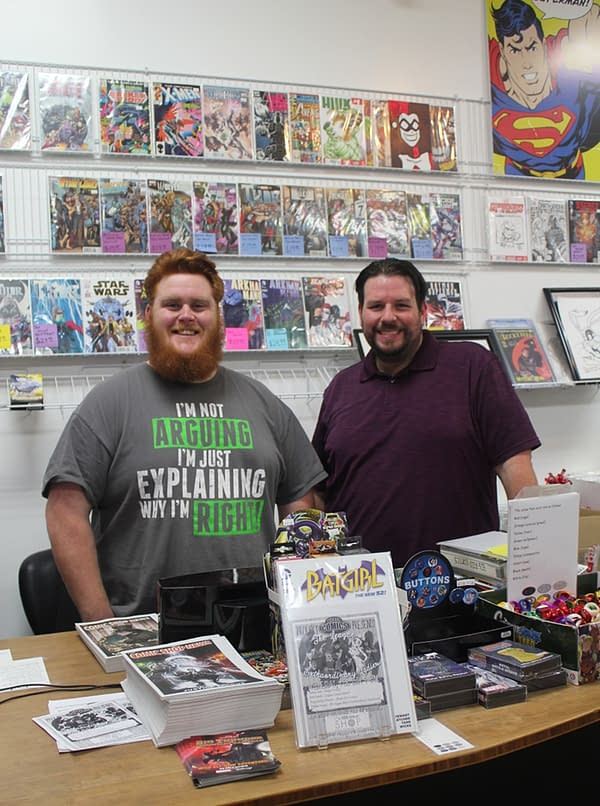 Michele Brittany is an independent popular culture scholar and semi-professional photographer and editor of James Bond and Popular Culture: Essays on the Influence of the Fictional Superspy (McFarland & Company). She regularly posts reviews and analysis on the spy/espionage genre on her blog, Spyfi & Superspies and can be followed at Twitter @mcbrittany2014.