Posted in: Comics, Recent Updates | Tagged: cosplay, entertainment, long beach comic con
---
Long Beach Comic Con Soars To New Heights
By Jason Strangis The 2015 Long Beach Comic Con was out of this world – literally!
It was all about Cosplay, sensational fan costumes, superheroes, Star Wars, galactic Power Rangers, and some of the most talented writers, artists and creators in the Cosmos.
The LBCC, held September 12-13 at the Long Beach Convention Center, for the first time added a "Space Expo" theme through a partnership with the prestigious Columbia Memorial Space Center. This one-of-a-kind event featured interactive exhibits and special guests all involved with the wonderful world of space. But the biggest part of LBCC was, and still is, related to comics, Sci-Fi, fantasy, and horror. An impressive guest list of 175 writers, artists, and creators highlighted the event, with about 100 amazing panels throughout the weekend. "The increase in 2015 Long Beach Comic Con attendance has exponentially exceeded our expectations," said Martha Donato, the Executive Director and Co-Founder of the Long Beach Comic Con. "The feedback from fans has been great."
Some of the top scheduled guests included legendary comic book editor Bob Schreck, popular artists Art Adams and Adam Kubert, talented illustrator J.K. Woodward, and longtime fan favorite writers Marv Wolfman and Len Wein. The "Man of Action" creative team of Joe Casey, Joe Kelly, Duncan Rouleau, and Steven T. Seagle were featured in a panel on Saturday afternoon and talked to fans about "Ben 10" and other upcoming projects. Other interesting panels included "The Psychology of Daredevil" featuring writers and actors from the Netflix original series, and "Breaking Into Hollywood" featuring "Arrow" co-creator and writer Marc Guggenheim.
While panels were going on all weekend in various rooms, there was plenty of action going on inside the showroom floor. Over 475 exhibitors were at the event selling Golden and Silver Age comics, posters, superhero action figures, and other collectibles.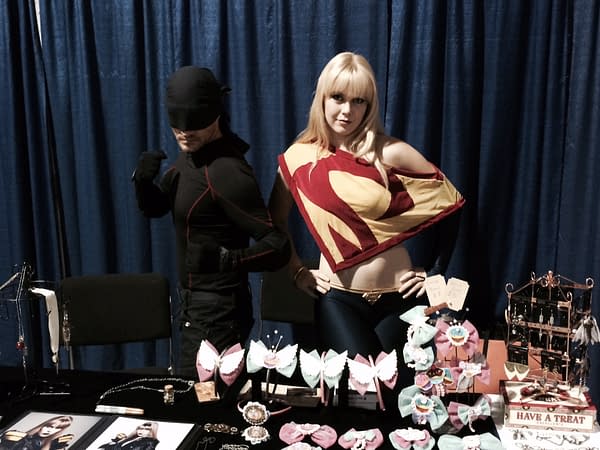 As usual, Artist Alley was filled with an impressive list of talented comic book artists.
Scheduled media guests included Chloe Bennett ("Marvel's Agents of Shield") and John Barrowman ("Arrow," "Doctor Who"). Samantha Newark, the voice of Jem on "Jem and the Holograms," looked happy to chat with fans on Saturday. A large group of cosplayers took the Long Beach Comic Con by storm this year with appearances in "Cosplay Corner," drawing plenty of attention from fans.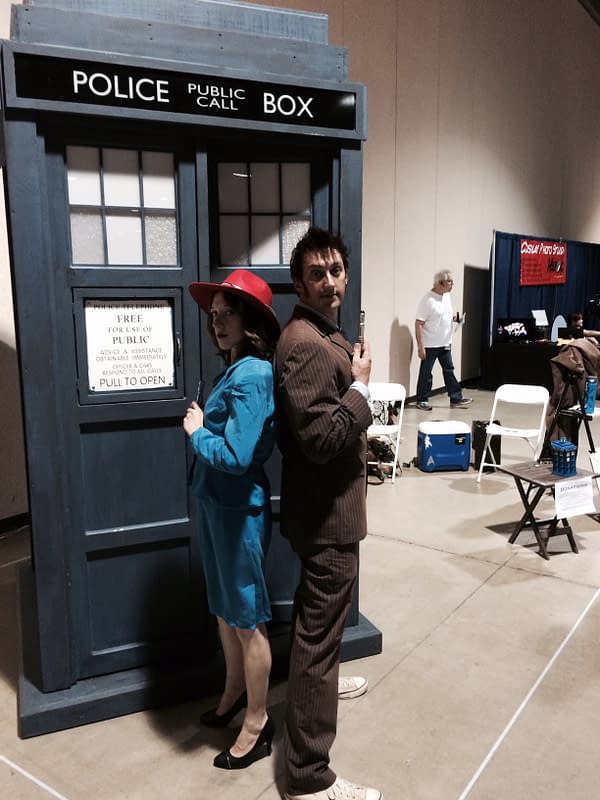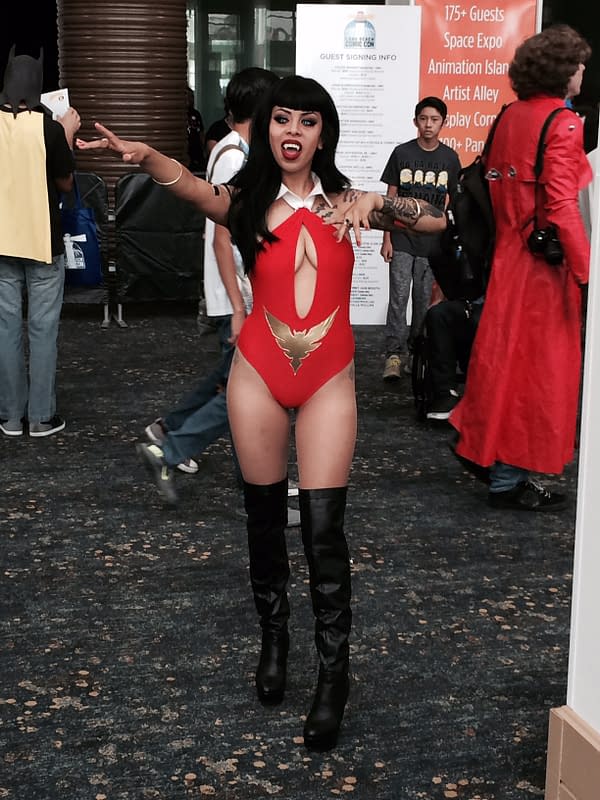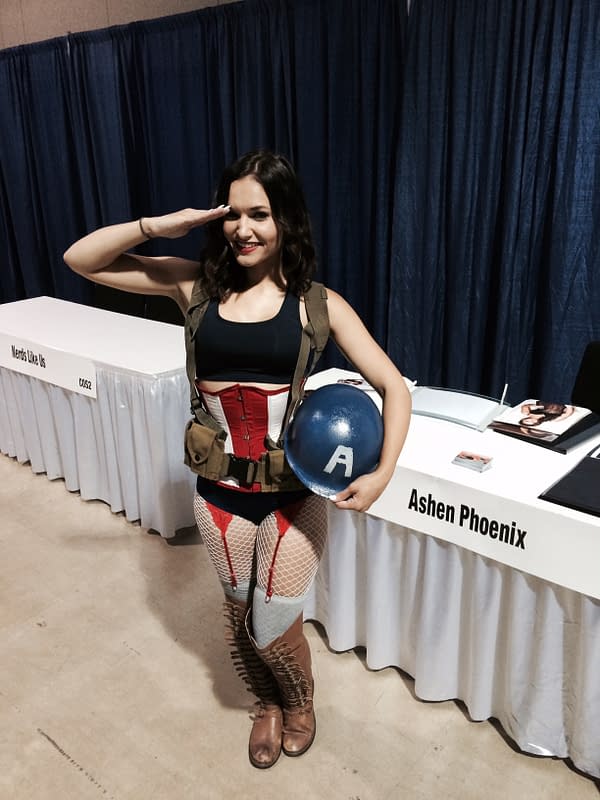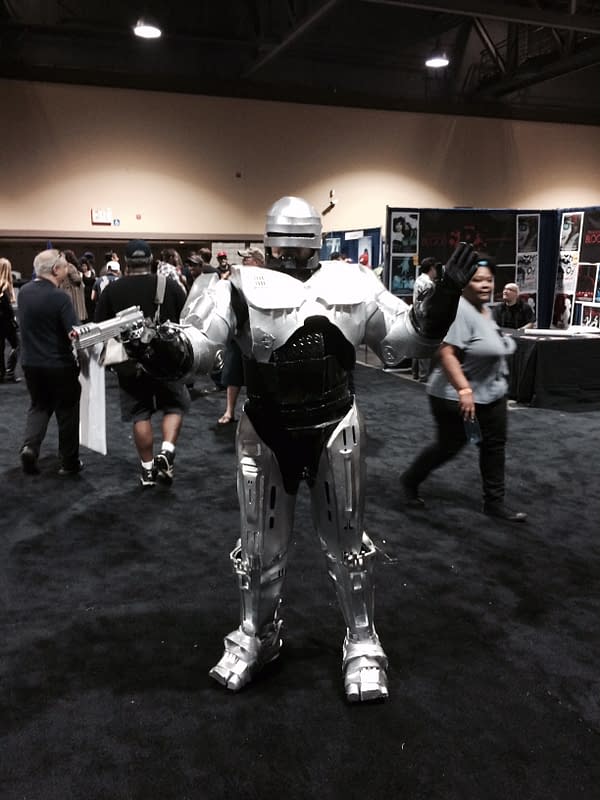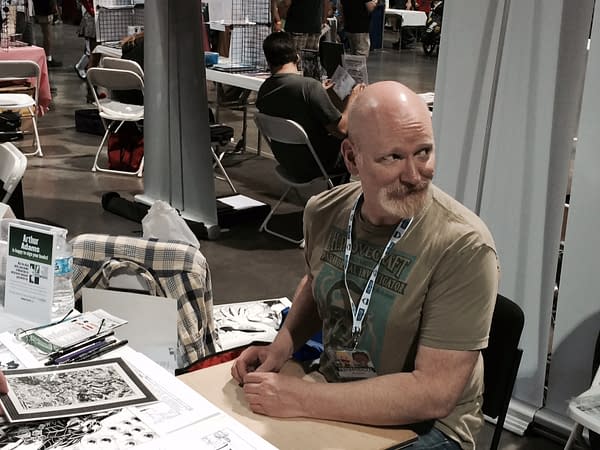 With the LBCC already complete, plans are being made for the Long Beach Comic Expo that will take place February 20-21.
Jason Strangis is a freelance writer who enjoys superheroes, sci-fi, and attending comic book conventions. He can be reached at jwstrangis@gmail.com
---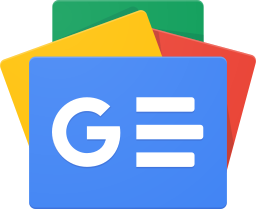 Stay up-to-date and support the site by following Bleeding Cool on Google News today!