Posted in: Look! It Moves! by Adi Tantimedh, Recent Updates | Tagged: BAFTA, filmmaking
---
Look! It Moves! by Adi Tantimedh #36: Filmmaking Is An Altered State
While typing with the BAFTA Awards in the background, I'm given to thinking about the exalted position Movies still hold, even as the medium and industry are in danger of becoming socially irrelevant due to the rising costs of production in a bad economy. Movies still carry Glamour and Mystique for people. Even when they get to work in them and have to deal with the dirt and the grit under the shiny hood, people still want to keep in there. And I don't think it's stubbornness or stupidity. It's because Movies really are an alternate reality, especially when you're working on a set.
I find myself reminiscing on the film sets I worked on in film school and out, the production urban legends…
The actor who came into an inheritance so he never needed to work for money again, so he just put himself up for student shorts simply because he liked being in them.
Every term, there would be one crew who had their footage stolen because they forgot to leave someone to watch the car while they took the equipment back upstairs. In New York, people will steal anything.
The production that went out of town, away from any technical support from the film lab or even the school's equipment office, only to come back after a whole week of elaborate set-ups and setpieces… to find that all of their footage came out black because the cameraman didn't use the correct exposure.
The crew that got permission to film in the university's library building. While trying to get a shot from over the fifth-floor balcony overlooking the lobby, the cameraman lost his grip. The 15-pound 16MM camera shattered like a hand grenade when it hit the lobby floor. If there was anyone in the lobby at the time, they would have been hit by the shrapnel. This led to the library prohibiting any student filming in the building from that point on.
The student from China who wanted to film a script about a black GI in a German prisoner-of-war camp forced to witness his fellow soldiers get executed. She picked a yard on the Lower East Side that could look like the backlot of a POW camp. It would be a night shoot. There would be actors in German uniforms and carrying guns that fired blanks. The director and her producer neglected to get a permit from the Mayor's Office of Film and Television and neglected to inform the local precinct that they would be shooting a scene that in the middle of the night. In a neighbourhood that had a large and aging Jewish population. Some of whom were Holocaust survivors. Now, imagine what they might do if they were woken up by the sound of submachine guns at three in the morning, looked out the window and saw Nazis executing GIs against a wall…. Cut to an hour later. The production professor gets a call from the 5th Precinct telling him they were holding a bunch of kids in their cells claiming to be his students, would he vouch for them and help bail them out?
The easiest and shortest job ever to be had on a set was as sound engineer on an overnight shoot on a British Airways jet sitting at the airport. Who knows how the director-producer managed to get permission to film on a plane that wouldn't take off for another 24 hours, and I doubt it would have been possible to do that nowadays. It turned out to be a 4-minute short about an obnoxious passenger who ended up with diarrhea on a flight. All I had to do was make sure the sound levels were even and then record the ambient sound for the post-production mix, which would be handled by someone else.
An ambitious heist scene involving masked robbers, a security van getting held up, guns and cars… only the producer somehow forgot to procure a permit or inform the local police precinct, so by late afternoon, the whole cast and crew ended up arrested and in a holding cell. Not to mention the rest of the shoot was cancelled due to lack of permits.
Memories of filming an actress in a nun costume firing a 9MM semiautomatic in a back alley before we lost the light as the sun was starting to go down.
The excitement of filming an entire sequence in one take: a scuffle between a man and a girl who tried to pick his pocket, the camera panning around at 360 degrees as they struggled and fought with each other on the street, the entire camera and sound crew, along with the director, all huddled behind the cameraman and moving with him in order to avoid ending up in the shot.
I was only directly involved in three of the above shoots, none of which involved my getting arrested, but I remember the state of mind we were all in during a shoot where we felt we were creating something out of thin air. It was like we were cocooned in an alternate reality even as we were working to create yet another reality that would only last fleetingly, but whose existence would be forever documented on film (that is, if nothing bad happened to the filmstock and it was exposed properly to record it). Like the act of writing a script or drawing a comic or acting a scene where the creator is completely immersed, it was a completely altered state of mind, like we were being driven by the energy created by the momentum of creation itself. Unlike writing, we were all in this together, all sharing this altered reality together, and those people who weren't involved, the onlookers and pedestrians, might as well have been background noise or wallpaper. It was exhilarating and, when it was over, exhausting.
Looking back at all the risks filmmakers take, shooting on the subway without permits, stealing a location shot before the cops turned up, even tapping into the city's power supply via a lamppost and risking electrocution, I'm amazed that the vast majority of filmmakers emerge from production unscathed. It's likely a testament to the skill and competence of the people involved, as well as an astonishing amount of luck. There are days when I could almost swear, as an atheist, that film productions are charmed somehow, protected by some sort of spell created by their belief in the process of working itself. I tend to see filmmaking – in fact, any creative act – is a magical, alchemical act, since it involves altering reality for the people involved, and then a new reality is created to show to audiences and readers. This is probably what the people who want to be involved with movies dream of experiencing. Sounds and images are more visceral and immediate than just reading words.
With games gaining cultural prominence and movies trying to keep up with the technological advances, perhaps I'm getting nostalgic for the tactile, literally hands-on approach to creating stories in filmmaking, which is very different from the coding and programming of video games. I imagine the makers of games must experience their version of the altered state. It's all coming from the same place, only the tools are different.
But nothing is ever the same as being on a set and working to turn words on paper into physical reality. That's where I came from, and will probably return one day, when the circumstances call for me.
Replaying the movies in my head at lookitmoves@gmail.com
© Adisakdi Tantimedh
---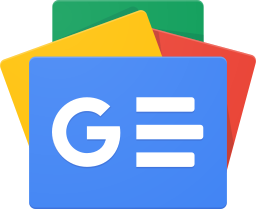 Stay up-to-date and support the site by following Bleeding Cool on Google News today!