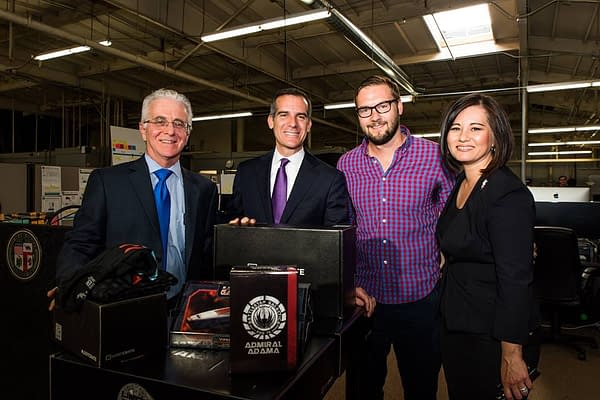 You can find plenty of things in the leading monthly subscription box, Loot Crate. A t-shirt, a vinyl figure, maybe an exclusive comic book and… electoral opportunities?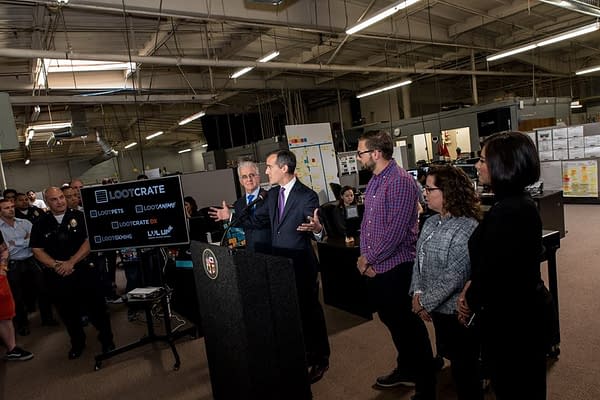 Los Angeles mayor Eric Garcetti will be coming up for election soon. Which means photo opportunites with local businesses are always useful.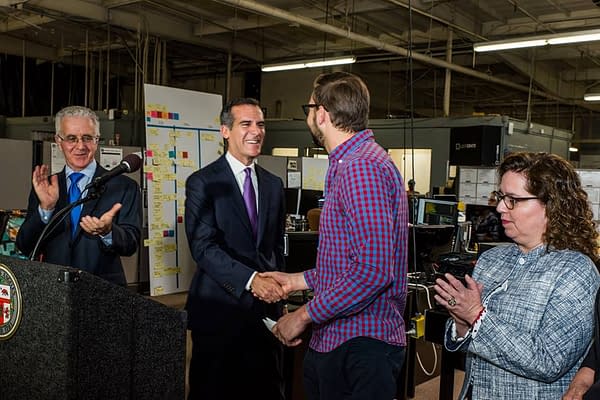 In this case, it was Loot Crate, taking the opportunity to state that local unemployment had been reduced by half in his time in office and highlighting Loot Crate as "a shining example of the creative new companies taking L.A. by storm."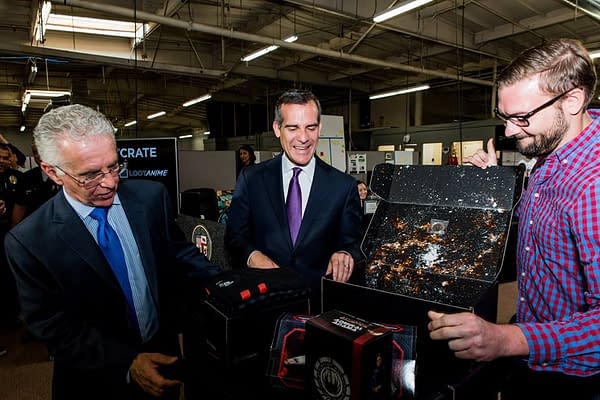 Hey, maybe we'll get an electoral mailing in the next crate? Exclusive of course….
Enjoyed this article? Share it!