Magnus: Robot Fighter Reboots – And It's A Crazy World Of Robots, Mystery, And Intrigue
By Joe Glass Today sees the release of the new reboot of Magnus: Robot Fighter by Fred Van Lente and Cory Smith from Dynamite.
We're introduced in the first issue to a strange world…or rather, two strange worlds. Initially we're in a world that seems both in the future yet reassuringly nostalgic and familiar. And then just as quickly, we tumble into a future world that seems all the stranger, a darker, harsher version, a possible dystopia with even less explanation than the one before.
And maybe this sounds like a bad thing, but it's really quite the opposite. As we are pulled through these worlds with the main character, Russell Magnus. It pulls us into his head without needless exposition. We feel as he feels, and the lack of explanation of any of it heightens the tension as we feel like Alice tumbling down the rabbit hole, albeit with our Alice being a kung-fu, robot-smashing master.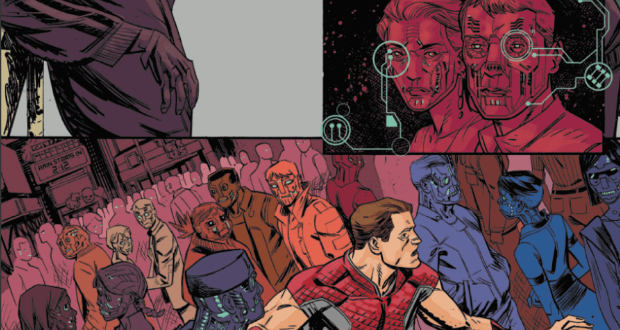 This world is already full of intrigue and mystery, and a strong hook to get the reader involved in finding the answers along with our new hero.
Add to this some absolutely incredible art by Smith, who creates a world full of vibrancy and motion; action sequences that are visceral and full of power; and a level of detail in his panels and scenes that is absolutely incredible! I've been following Smith's work for some time, and have been a big fan for a while, but this is seriously some of his absolute best work.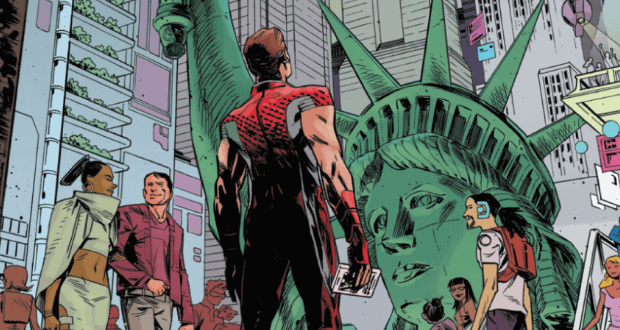 Colorist Mauricio Wallace works well with Smith and creating the two worlds, subtle but definitive alterations of color create two distinct environments, and heightening our understanding of the two worlds.
All in all, this is a great book! Well worth getting involved in this new, crazy world of robots, mystery and intrigue.
Joe Glass is a Bleeding Cool contributor, and creator of LGBTQ superhero team comic The Pride, and co-writer on Welsh horror-comedy series, Stiffs. You can follow him on twitter and tumblr.