Marvel Criticised Over Paper Quality Of Infinity And Other Hardcovers Of late, Marvel has been ruling the roost when it comes to collecting their comic books, with book after book being considered far superior to DC Comics' equivalent binding.
But there is a new battle on the horizon it seems, regarding paper quality. And especially the recent hardcover collection of Infinity from Marvel.
Michael Schwarz told us,
In the past year, the Omnibus line got thinner paper and a new hardcover material. The recent HCs (Age of Ultron, Battle of the Atom and the most recent Infinity HC) have even worse paper. It's so thin you can see the artwork from the other page shining through. In the CBR forum, there is a big discussion going on about the cheap paper of the Infinity HC, which has a crumble effect to it. For me as a loyal customer so far this takes the cake and I stopped my recent preorders from Marvel because of that. Adding to that that the production quality of the Premier HCs (code card glued to the back, making reading very hard, gutter loss etc) is also not the best, I have to ask: what can be bought from Marvel these days? This is getting very frustating for me as a comic enthousiast and comic collector.
Indeed, the message boards are abuzz. Writing in another post of how much I loved last week's release of the Phalanx Covenant OHC, I couldn't help but say how utterly disappointed I was by the Infinity OHC, so much so that I have scratched the Infinity Companion book from my purchase list.

I couldn't help but compare it side by side with the X-Men book, since they arrived together. The paper used in the Infinity OHC is horrible. The paper is so cheap and flimsy that it is wavy inside of the book. It is so flimsy, it tends to fold over on itself when turning the page, causing creases, so that extra care has to be taken when turning the page. Well, I got mine today and I must say, it is by far the worst Marvel book I have ever purchased. The photos do not do it justice. It is actually quite worse. The "waviness" of the pages is extreme. It actually feels quite like your fingers did when you would stay in the bathtub too long as a kid. It appears to affect the first and last 30-50 pages or so. I do not think of myself as a complainer. I am a very staunch defender of Marvel, but this is bad. I have to believe that this is definitely unacceptable to many of my fellow board members. The First Avenger added,
I read this and thought I would check my copy to see if it got better. I am glad I did. The book is somehow worse. It no longer lies flat, and apparently only did so initially because of the shrink wrap. It looks like it has expanded. When laying the book on its back on a table, the wrinkled paper actually lifts the front cover up about a half inch, so it looks like I closed the book with a pencil between the pages. And looking at the pages from the side with the book on its side, the wavy pattern is very apparent. Just awful. Really really awful. Maybe I have gotten one of the worst offenders?

It would have been a while till I looked at it again, because I have such a backlog of books to read, so glad I did. This is going back. Especially since I hear there are good copies out there, but with the response in this thread, the odds look like they are against me. I am prepared to return this book a hundred times if I have to in order to get a copy that doesn't look like it was dropped in the bathtub.
David Hoover told Bleeding Cool,
As someone who spends well over $1000 a year on these books a year, I've ceased buying these products until something is done. I'm sure you've seen pictures of the terrible, wavy paper on the Infinity hardcover, but please know that this is nothing new. My copies of Daredevil: End of Days, Age of Ultron, and Battle of the Atom have the same atrocious qualities. To me, it's not an error on a few books, it's a consistent problem that has become the norm with the change of paper stock. What compounds it even worse is that Marvel has increased the prices on these books while lowering the standards. $40 for an 8 issue book (End of Days)? $50 for a 10 issue book (Battle of the Atom)? And with wavy, crinkled paper? I love the content of these books, but I'm no sucker.

It's a shame that I am going to curb my hobby, but luckily I have a backlog that I've been meaning to get to. The dip in quality has afforded me this, and will literally save me $1000s if the paper change is permanent.
These kind of problems are often a blip as publishers experiment with different production models, to see how people react. This one seems to have crossed a line. As with DC Comics and their binding, you may expect to see a change in months to come.
Marvel did not respond to inquiries made earlier today.
---
---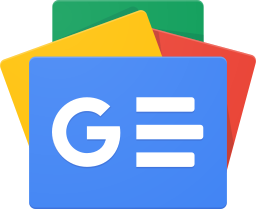 Stay up-to-date and support the site by following Bleeding Cool on Google News today!