Matthew Rosenberg to Write New Multiple Man Comic for Marvel?
Jamie Madrox, the Multiple Man, is an older X-Man than he often got credited for, created back in 1974 by the late Len Wein for Giant-Size Fantastic Four #4. The character only gained real popularity as a member of Peter David's X-Factor in the eighties and then got a mini-series by David and joined X-Factor again in the noughties, revamped as a private detective.
With the power to turn kinetic energy into copies of himself, these duplicates sometimes fractured his personality and became independent versions of himself often with a very different agenda.
He survived one death from the Legacy Virus due to having a duplicate. But at the beginning of Death Of X, this happened, caught by the Terrigen Mist.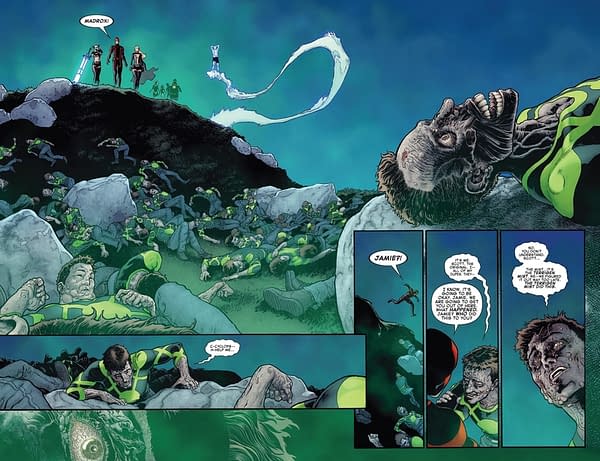 Still, we know there are other versions out there, such as the preacher John Maddox.
Recently Peter David wanted to insist that Multiple Man is not dead.
And, spilling out of ComicsPRO is the word that we will be getting a new Multiple Man series written by Marvel writer Matthew Rosenberg.
Presumably, it will have multiple issues.
Eric Dane played Jamie Madrox in X-Men: The Last Stand, a villain who robbed seven banks at the same time and recruited into Magneto's Brotherhood of Mutants. Memorably, Multiple Man served as a decoy, pretending to be the entire Brotherhood on satellite imagery while the real Brotherhood headed to Alcatraz.
But recently it was announced that a film centring around Jamie Madrox / Multiple Man is in development with James Franco starring. Allan Heinberg signed on as screenwriter with Simon Kinberg and Franco attached as co-producers.
More as we hear it…