Mr. Mercedes Season 2: Brendan Gleeson, Harry Treadaway on Hodges/Brady Dynamic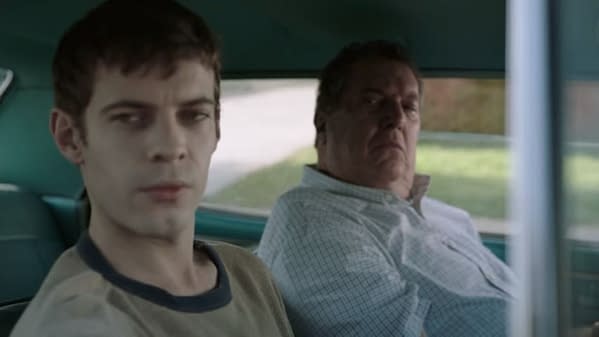 The works of author Stephen King have taken to the streaming services like Cujo took to "rabies," with Castle Rock currently earning accolades on Hulu and Netflix moving ahead on a Vincenzo Natali-directed adaptation of King's short story (with son Joe Hill) In The Tall Grass. AT&T/Audience Network's take on Mr. Mercedes should definitely be added to that list of successes – reaching audiences and critics alike – and earning the series a second season renewal before the end of its freshman season.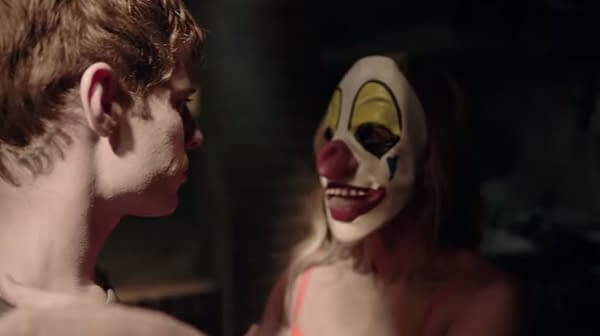 Based on "The Bill Hodges Trilogy" that also includes Finders Keepers and End of Watch and set to return to the AT&T/Audience Network on August 22, here are two recently released behind the scenes teasers for Mr. Mercedes that give viewers a sneak preview into the escalating war of wills between Brendan Gleeson's Detective Bill Hodges and Harry Treadaway's Brady Hartsfield – and how the mind might just be Brady's deadliest weapon:
Mr. Mercedes, Season 2 takes place a year after Brady Hartsfield's thwarted attempt to perpetrate a second mass murder in the community of Bridgton, Ohio. Since the incident, Hartsfield has been hospitalized in a vegetative state. Retired Detective Bill Hodges has done his best to move on from his Brady obsession, teaming up with Holly Gibney to open Finders Keepers, a private investigative agency. But when unexplainable occurrences begin to affect hospital staff members attending to Brady, Hodges is haunted by the feeling that Brady is somehow responsible.

Written by television veterans David E. Kelley (Big Little Lies, Ally McBeal) and Dennis Lehane (Mystic River, The Drop, Live by Night) and directed by Jack Bender (Game of Thrones, Lost, Under the Dome), the second season will be based on Stephen King's best-selling Bill Hodges Trilogy, which includes, Mr. Mercedes, Finders Keepers and End of Watch.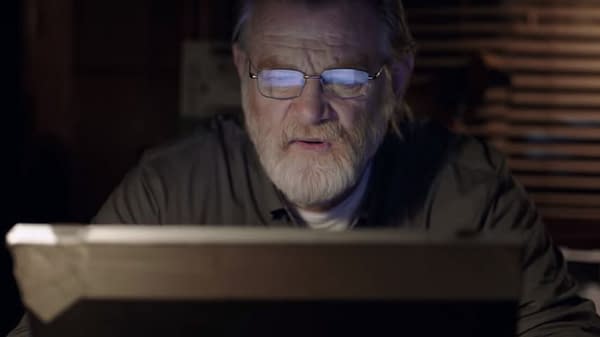 Joining Gleeson andTreadaway for the second season of Mr. Mercedes are Jharrel Jerome (Moonlight) as Jerome Robinson; Scott Lawrence (Avatar) as Detective Peter Dixon; Breeda Wool (Unreal) as Lou Linklatter; Justine Lupe (Francis Ha) as Holly Gibney; Nancy Travis (How I Met Your Mother) as Donna Hodges; Holland Taylor (The Truman Show) as Ida Silver; Jack Huston (Boardwalk Empire) as Brady Hartsfield's doctor Dr. Felix Babineau; Tessa Ferrer (Grey's Anatomy) as Dr. Babineau's wife Cora Babineau; and Maximiliano Hernandez (Sicario) as Assistant DA Antonio Montez.