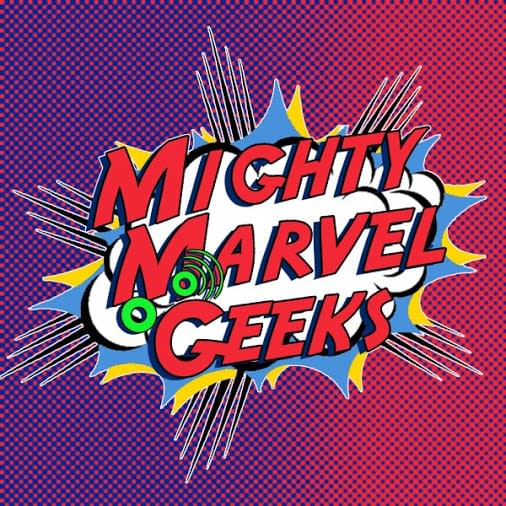 Bleeding Cool welcomes back the podcast Mighty Marvel Geeks, hosted in part by Mike Ehmcke, who also hosts the podcast We Be Geeks, which runs on Bleeding Cool on the weekends. Here they talk about all things Marvel-related, and especially what their top picks are for the Marvel books coming out in the week ahead.
They say:
Mike and Kylan are back for another issue of Mighty Marvel Geeks. The guys talk about how Kevin Feige and Marvel Studios now report to Walt Disney Studios instead of Marvel Entertainment. And the Creative Committee is disbanded. Lots of Luke Cage news from Rosario Dawson, Simone Missick and Mahershala Ali join the cast. Marvel announces Starbrand & Nightmask, a news series from writer Greg Weisman and artist Dominike Stanton. All this and more. Mighty Marvel Geeks NCBD picks for Sept 9, 2015 are: A-Force #4, Mrs. Deadpool and the Howling Commandos #4, Secret Wars 2099 #5, Quake: S.H.I.E.L.D. 50th Anniversary #1, Kanan #6, and Giant-Size Little Marvel: AVX #4. The Mighty Marvel Geeks Marvel Unlimited pick of the week and first Book Club pick is: Deadpool (2012) #13.
Subscribe today on iTunes and Stitcher and leave a 5 star review. Leave a voice mail for your outlet of all things Marvel at 321-219-8227. Email us at mmg (at) webegeeks dot net with any news, questions or comments.
Follow us:
Twitter: @MarvelGeeks @Uncleservo @bluesman1103
Facebook: Mighty Marvel Geeks
Suport us on Patreon here.
Marvel Geeks Assemble! Mighty Marvel Geeks Podcast is hosted by Mike Ehmcke (@MarvelGeeks) Along with Eric Allen (@UncleServo)and Kylan Toles (@bluesman1103) as Co-Hosts. This podcast is about all things Marvel! You can find us on Facebook (https://www.facebook.com/mightymarvelgeeks).
Enjoyed this article? Share it!