Monday Runaround -Giving Hawkeye The Eye
TINTINITIS
When the Belgian government funds its comics industry…
The Belgian government is also fighting back by attempting to position the country as a center of innovation and excellence for the rest of the industry. In 2007, it set up the Comic Book Commission, a department in the Ministry of Culture with an annual budget of $170,000. The commission funds 30 to 40 new projects a year with the aim of advancing technical and aesthetic aspects of comic-book publishing in Belgium. The goals of the initiative go beyond mere paper and ink.

"The symbolic element of all this is that it helps the comic strip emerge from the category of subculture or subgenre," says Commission Director Bruno Merckx. "A comic-book author is a literary author in his own right."

After five years of such state support, signs of success are beginning to show. GrandPapier.org, a small Belgian comic-book publishing house that receives grant money from the commission, is trying to capitalize on the next frontier in comics publishing: the Internet.
COMICS VS GEORDIES
The second Canny Comic Con in Newcastle-Upon-Tyne, my home for four years, is almost upon us, with guests such as;
Al Ewing, Gary Erskine, Bryan Talbot, Mary Talbot, Terry Wiley, Art Heroes, Ingi Jensson, Lee Robson, Owen Michael Johnson, Steven Sterlacchini, Brittany Coxon, angelKat Entertainment, Paul von Scott, Paul Thompson, Gary Bainbridge, 99th Garrison (a ton of stormtroopers), Nadine Ashworth, Mel Gibson (not that one), Stacey Whittle, Dave Candlish, Readers of the Lost Art, Cuttlefish, Tom Boyle, Nigel Dobbyn, Andrew Waugh and Lydia Wysocki.

Newcastle City Library
Saturday 8th December 2011
10:00am until 5:00pm
Admission: Free!

Web: http://cannycomiccon.co.uk/
Facebook: http://www.facebook.com/cannycomiccon
Twitter: @CannyComicCon
HAWK EYED
Taking dodgy art featuring women in comics, and redrawing it with Hawkeye in the same pose… Lots and lots and lots of times.
A VERY CIVIL WAR
A very candid David Hine…
In a sense it was misleading because I assumed I would be able to carry on writing this kind of material for Marvel. In fact every subsequent book I worked on seemed to take me deeper into the established Marvel Universe and there was increasing pressure to include specific characters and situations, to have more action scenes and to reduce the emphasis on subplots and minor characters. That came to a peak with Civil War: X-Men, where the demands of the crossover event kept over-riding the demands of the story. The plot was constantly being changed as I wrote even though I had submitted a detailed synopsis. A lot of the subplots were truncated, abandoned or left hanging and some of the key character development scenes were dropped to make room for action scenes featuring the new Sentinels. Then as I was writing the final book I was asked to change the plot to include Tony Stark, who would come in during the last episode to save the day. Apparently there was a need to balance things between the Tony Stark and Captain America camps of Civil War. Tony Stark needed a strong positive role so he didn't look like the bad guy. I had built a story that didn't even have Iron Man appearing in the final episode, so that was really shoe-horned in and made the plotting appear very messy and confused. This is Computo the Comic Link Conqueror speaking. I come for your women. But for now I merely collate comic-related bits and pieces online. One day I will rule. Until that day, read on.
They say I am a work in progress. The fools.
Batman and Aquaman Inspired Vehicles to the Rescue at the LA Auto Show – Technorati Autos
Built by RIDES magazine and West Coast Customs, the cars feature DC Entertainment's Jim Lee's eye-catching artwork and are definitely ready for Justice. The production and design team collaborated to help raise awareness for DC Entertainment's "We Can Be Heroes" giving campaign to help fight hunger in the Horn of Africa.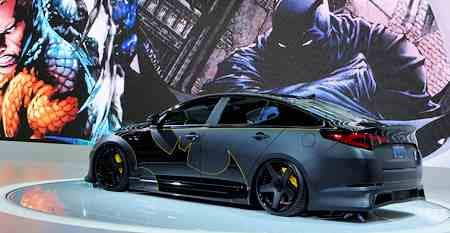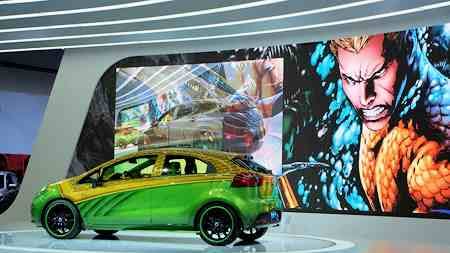 "Walking Dead" author is OK with AMC's creative liberties – Salon.com
[SPOILERS if you are behind in watching/reading] Robert Kirkman, the co-creator of "Walking Dead," makes no such claims of AMC's adaptation of the comic book that made the flesh-eating undead fashionable again. In fact, he embraces the vast differences between "Walking Dead" the television show and "Walk Dead" the comic book.
Symbolia is a tablet magazine of illustrated journalism that pairs incendiary reporting with thoughtful illustration and comics. Our goal is to provide an immersive, engaging experience for a new generation of newshounds. Download Symbolia on the iPad. You can also subscribe via our PDF Edition.
Anything Goes: BobRo Archives: Cancelled Comics Cavalcade #1
In the previous installment, I gave you some background about the "DC Explosion," how it came to an abrupt end, and how the resulting "Implosion" spawned a near-mythic double-volume series that have sparked fan interest for more than two decades. Some of the material in CCC did eventually see print, but much of it never did.
---
---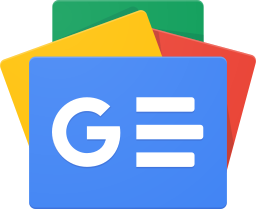 Stay up-to-date and support the site by following Bleeding Cool on Google News today!