You Were Never Really Here has been floating around for a little while now, getting praise and awards more or less where ever it turns up. The film is We Need to Talk About Kevin director Lynne Ramsay's newest work, adapting Jonathan Ames book of the same name.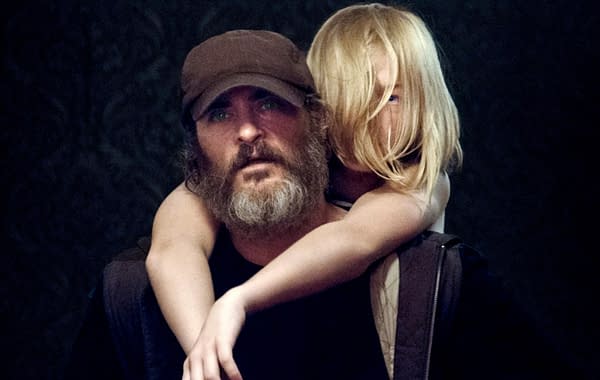 It's also been a big one for Joaquin Phoenix, too, whose role as a man who isn't afraid to get his hands dirty to save abducted girls is getting quite a lot plaudits. He even won the Best Actor award at this year's Cannes Film Festival for the role. Now we have a new trailer where you can get a glimpse of where that praise is coming from. It looks like this might be a pretty brutal and tough watch, but it most certainly also looks good. You can check out the new trailer here:
The film is out April 6th, 2018 in the US at select theatres.
Enjoyed this article? Share it!