Probably The Least Effective Police Recruitment Poster Ever, From Batman #29 (SPOILERS x2 UPDATE)
Is this technically a spoiler, since it is the first pages of Batman #29, published today and previewed on ComiXology? I think we should be okay….
But seriously, what kind of police department puts out this kind of recruitment poster? I know the Gotham police are meant to be corrupt, but seriously, that seems to scream "are you a criminal? Why not join the police and just keep on doing what you're doing, just with a badge." As well as freaking out ordinary members of the public as well.
I mean, yes, it makes for wonderful foreshadowing, and playing off the expectations of the reader for showing the death of Bruce Wayne's parents. Ulp… spoilers.
But it's like that Court Of The Owls nursery rhyme. Works with the story, but damn when you think about it, Gotham is a really fucked up place to live. Psychoapthis advertsiing poster designers and parents who sing terrible songs to their children at night.
So, yes, basically us, now.
Scott Snyder and Greg Capullo also go on to give us a little rewriting of the circumstances that let up to that fateful moment, with that advertising gunman overhshadowing it all…
Off to pick up Batman #29 in half an hour to find out what happens.
SPOILER UPDATE 1: One of the many nice things about Snyder and Capullo's Batman is the way it references and encapuslates previous incarnations of the character. Such as it does today.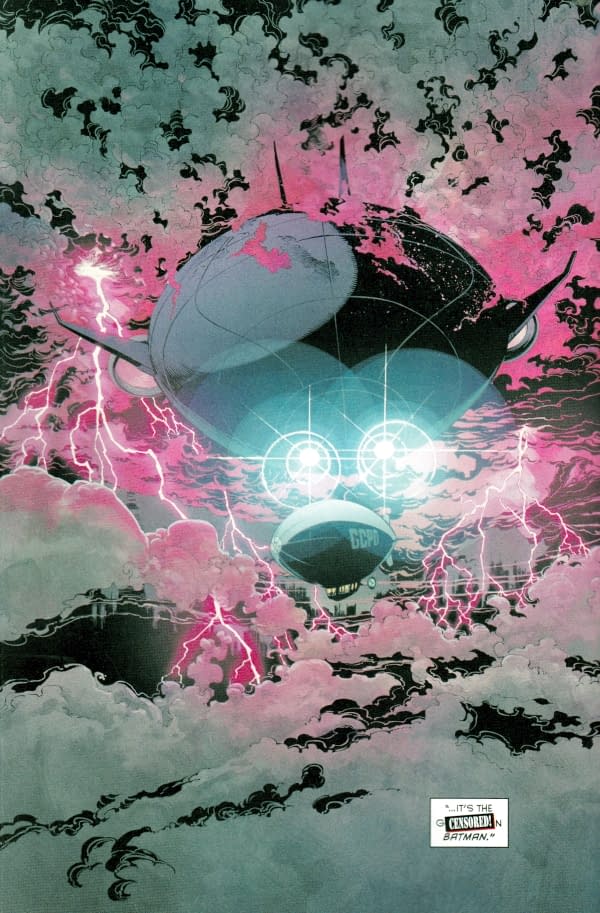 Not only do we get a new Batvehicle, but we get a reference to Frank Miller and Jim Lee's unfinished All Star Batman And Robin The Boy Wonder, with not only a "Goddamn Batman" but also having it censored, referring to the pottymouth issue of the run that saw swear words unsuccessfully black barred out, which also led to the dismissal of editor Bob Schreck after the book was pulled, pulped and received international publicity for its foulmouthed-ness.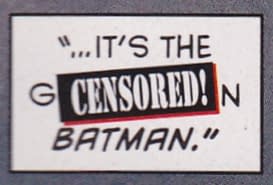 Lovely.
UPDATE x2: It's not the only Frank Miller reference we get in this comic either. Take this jumping through the night sky moment…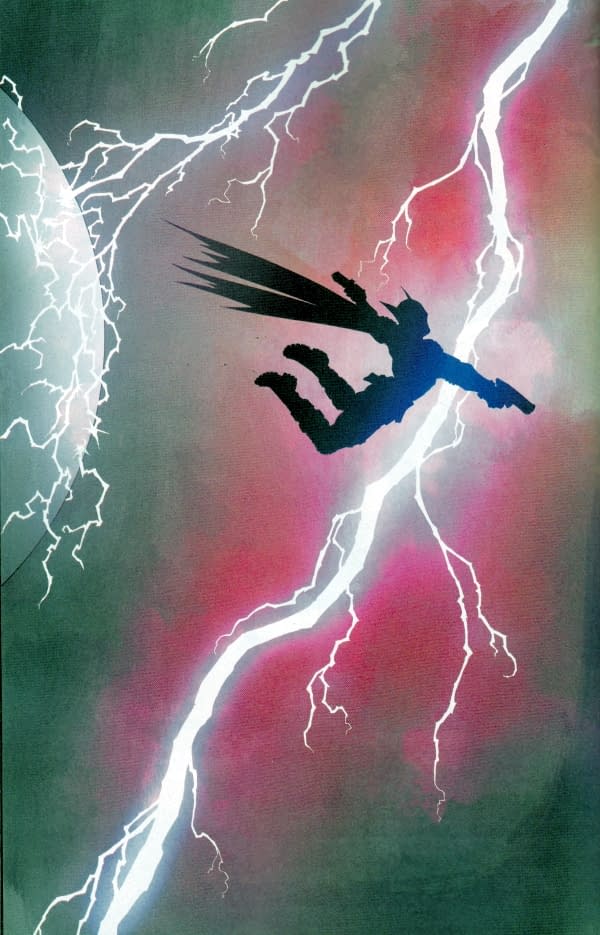 Straight from Dark Knight!