Resurrectionists, by Fred Van Lente and Maurizio Rosenzweig, is one of the most intricate and interesting books on the market in recent months, and features the overlapping interrelationships of several reincarnated individuals, all tied back in to Ancient Egypt. Meanwhile, they plot a massive heist in the modern day. Issue #5, arriving March 11th on digital.darkhorse.com focuses in on the complicated relationships and love lives stemming from modern-day confrontations as Jericho Way realizes he needs the help of his ex-wife Adele.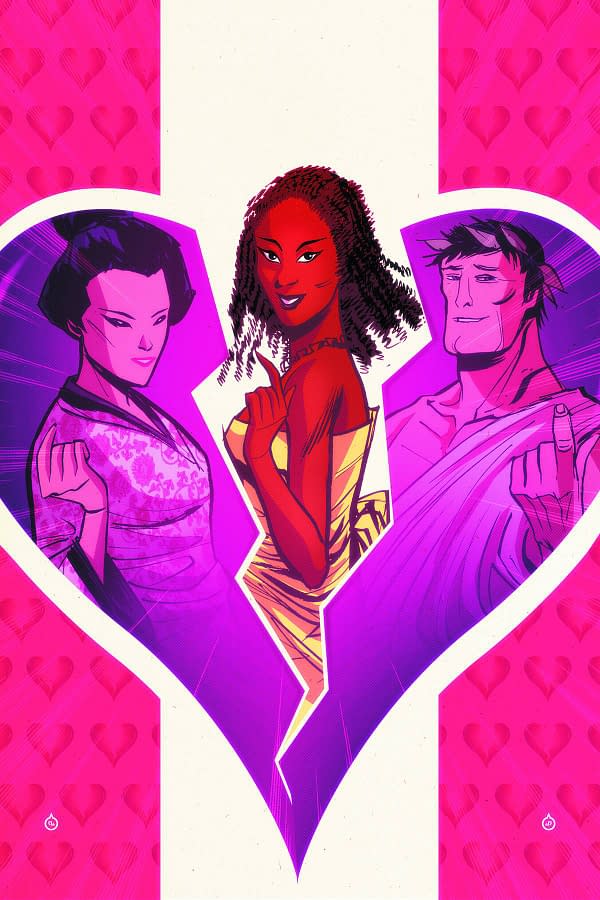 Dark Horse describes the book thus:
To pull off the highest-stakes heist in history, Jericho Way-a Resurrectionist known as the Maker who's been awakened to the knowledge and abilities of all of his past lives-must team up with the woman who helped ruin his current life: his ex-wife Adele. Way and the Scout need her skills, which means she needs to be unlocked. But will millennia after millennia of skills be enough to free their crew from the clutches of the evil Sojourn Corporation?
And here's our preview of #5 courtesy of Dark Horse: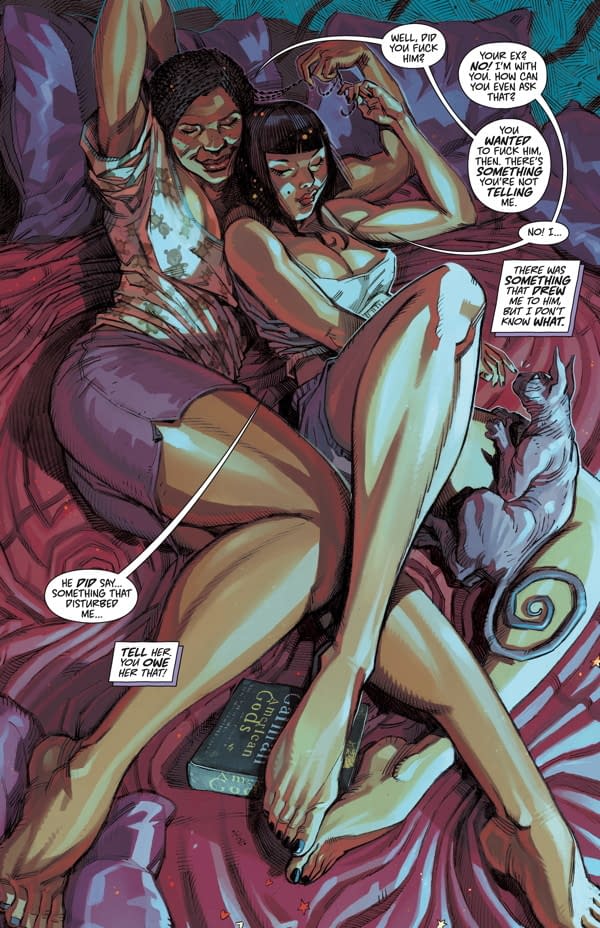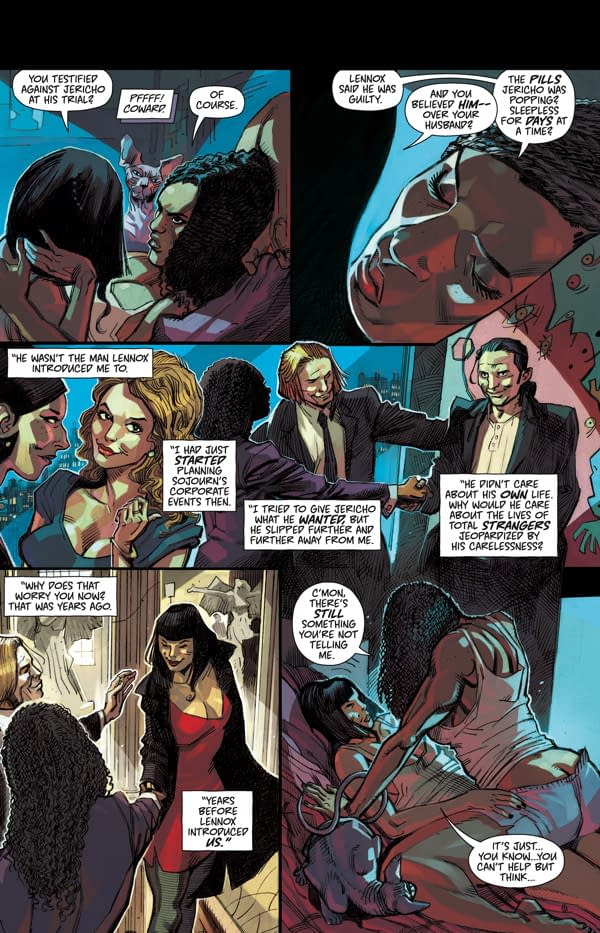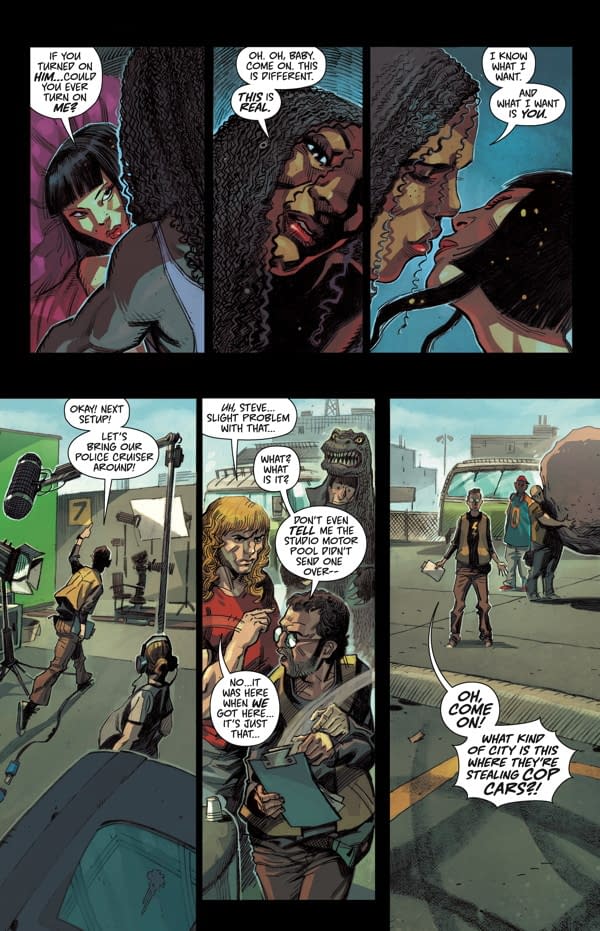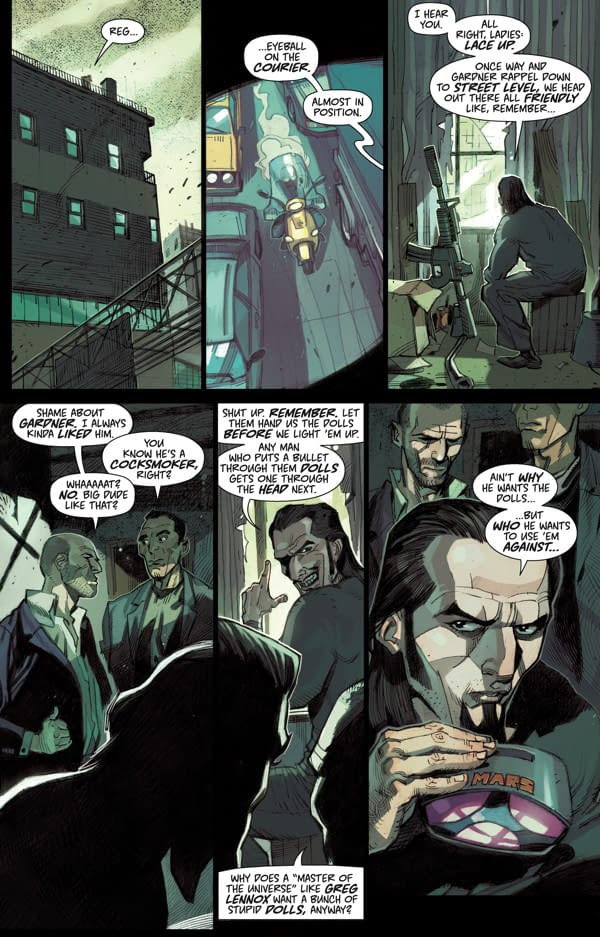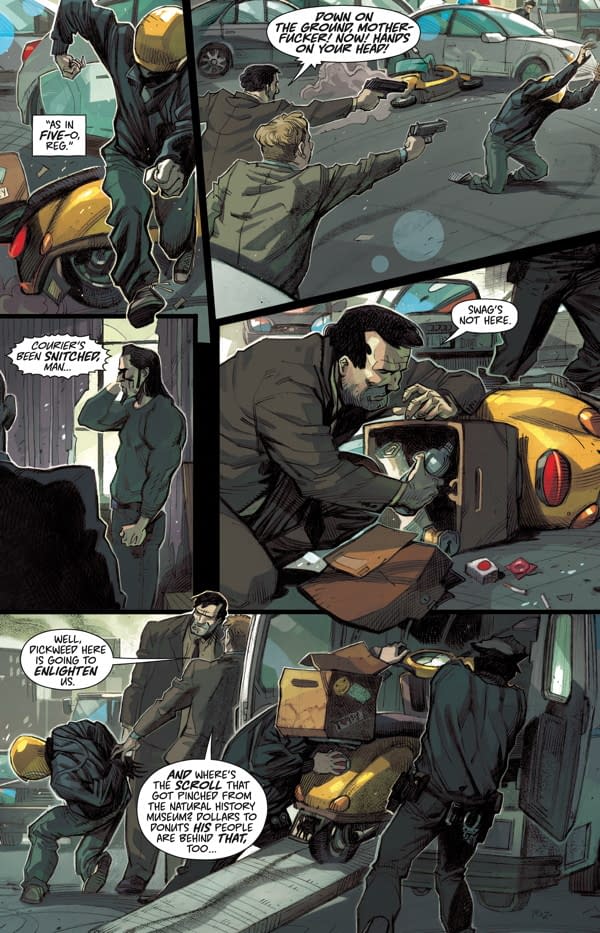 Resurrectionists #5 arrives digitally at digital.darkhorse.com on March 11th, and will be part of the collected trade edition of Resurrectionists in Autumn 2015.

Enjoyed this article? Share it!