Six Changes For Superman #1
Superman #1 by George Perez and Jesus Merino was published today by DC Comics. Now I'm no Supermanologist like some, but even I noticed some major changes, So armed with a scanner and access to Wikipedia, I tried to label a few…
1. Racebending Morgan Edge
The Superman badguy media mogal, played by Rutger Hauer in Smallville gets blackwashed.
2. Clark Kent Gets Cuckolded
Not only are Lois and Clark not married… But her current sleeping partner, if he married Lois, she'd be Lois Carroll. And Alice In Wonderland fans will demand that this happen. But also Lois and Clark…
… were never even a couple at all. That's got to hurt.
3. The Daily Planet Building No More
The comics almost rubs the readers nose in the destruction of the Daily Planet building and the globe on top of it – even becoming a plot point in Superman's big battle. But it is replaced! So that's okay then.
4. Perry Clark Is Well Buff, Innit
The Perry White of before…
And the Perry White of today.
Perry White Action Hero!!!
5. Jimmy Olsen Is A Brunette
And he's lost the freckles. Gingerwashing? Looks more like Justin Bieber…
6. Lois Lane Thinks Print Is Dead
And she's in charge of TV and digital now. So basically… she is Perry White now! Will Jimmy call her Chief? And as to those debates as to whether Lois Lane would hack mobile phones a few months ago, she's joining an organsation accused of just that. Morgan Edge is the black Rupert Murdoch! Galaxy is News International! And William Mccoy is Shepard Smith.
So… what did you catch?
---
---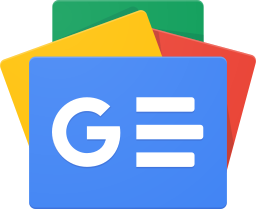 Stay up-to-date and support the site by following Bleeding Cool on Google News today!