Posted in: Comics, Recent Updates | Tagged: Comics, entertainment, scott mccloud, Small Press Expo, The Sculptor
---
SPX '15: Scott McCloud On 'Camps' Of Comic Creators, Innovating In The Sculptor, And The State Of The Medium
Scott McCloud's panel at Small Press Expo was highly anticipated, but there seemed to be sufficient room for everyone waiting for some words of wisdom about comics.
Chatting to the audience beforehand, McCloud asked if anyone had heard the riddle: What do you get when you cross an elephant with a rhino? The answer, which he really liked, is: Elephino ['ellifIknow]. Hosted by Craig Fisher, a comics academic, McCloud was asked to start off talking about comics theory. McCloud recalled previous SPX attendances, and commented on a previous paradigm of classifying comic artists in the categories of "classicist" (beauty, craft, strives for perfection), "animist" (pure storytellers, Jeff Smith falls into this category, it's all about the audience, 80% of the industry), "formalist" (the mad scientist, research and development wing, figuring out how the form works, learning failure is as valuable as success), and "iconoclast" ( honesty trumps everything, authentic humanity is the most important, can be messy if it's true, typical of the Underground movement, humility is key). These are "campfires" that artists tend to gather around, according to McCloud. Since this year's SPX is focused on 21st century artists, McCloud was prepared to re-evaluate his theory as somewhat "toxic" to limit artists into only 4 categories. Some "really interesting" things have happened in terms of "trends" recently, he said. One of the things that happened in the "turn of the century" was, of course, the internet. "Pure formalist" experimentation is going on, like the work of Daniel Merlin Goodbrey (the advisor on Electricomics and digital comics maker) is doing in England.
The relationships between his four categories on a grid leads to dichotomies, and the diagonal relationships are important too. McCloud said, however, that "the best ones defy all categorization and make me out to be a charlatan", laughing.
The different "currents" are influencing categories right now, too, like YA storytelling "blowing up" the "animus" category, with people like Raina Telgemeier. People like her, he said, are "training an army of readers" as well, which will affect the future.
Another movement , one toward graphic novels, is about "pure storytelling" but also a play for "literature", like Alison Bechdel, telling true and honest stories that are a bit "raw" with "socio-political content". Fisher asked McCloud about his own move toward graphic novel storytelling in The Sculptor where he has recurring motifs and themes. McCloud said that things often "pop up" in longform storytelling and he didn't necessarily carefully plan it. He recognizes a recurring motif of circles of people in the text. The "crowd ring" comes up several times in the book. It's like "a drop of soap in dirty water" that creates a retreat of the dirt away from the soap is the manner in which crowd rings form around his central character.
McCloud doesn't necessarily want a reader to notice these motifs on the "first read" he said. He sees his own tendency as a formalist at work there. The "ultimate goal" for a formalist is to "impersonate your opposite number" in the chart. A formalist would like to impersonate an animist, for instance, McCloud said. McCloud said that in Maus, Art Spiegelman attempts to present himself as an animist when he's a formalist. He commented that many people read The Sculptor read it in one sitting, despite the fact that it's 400 pages, which is part of his "speed up" intention in the storytelling. He laid it out in 40 page increments for that reason, he said. He wanted there to be "life" in the text and for it to "breathe", he said.
McCloud jokingly observed that many of his works seem to be about destroying New York, including elements in Zot (where villains are skyscrapers), and definitely in The Sculptor. Fisher commented that there are many connections between the two books. Sexual relationships also come up in both, and McCloud observed that he's supportive of "sex positive" narratives. There are links between the two books, but McCloud also joked that there are "only so many themes" so they are going to pop up in both. McCloud described The Sculptor as an "atheist manifesto" and a "conversation with death". The supernatural elements in the comic come from death. In the world we live in, in truth, we all have a limited number of days, like in the story. But in the story, we just know the number. The idea of "losing identity" is also a big element. This is a story, not about "trying to be remembered" but a "terror of being forgotten" and in many ways, David Smith has "already been forgotten". He puts so much pressure on himself to be remembered that he "drifts" from the people in his life, Fisher observed.
Formally speaking, looking at panels, McCloud commented on the use of color to convey "greater depth". He mentioned the idea of the "panel as a container for time" and if you break the panel, you break the containment of the moment. Time is a "liquid", he said that "bleeds" into other elements. McCloud spoke about the importance of remembering that in comics we only have "sight" and you have to convey various senses. In The Sculptor, he handles a cacophony of sound when David "takes off a hood" and can hear suddenly, and is disoriented. He portrays Times Square, for instance, "entirely in voices", when David is only listening for "one voice". Isolating useful information out of our senses is a major human activity, and representing it in comics is significant to McCloud. He visually works to show that "sorting process" in The Sculptor.
McCloud led the audience through a close reading of some sequences from the book where he pointed out various effects and choices based, in part, on sorting sensory information.
During the Q&A, an audience member asked McCloud to comment on the way in which his creative process might have changed through using computers. He showed a zoomed out image on the screen of his 40 page sequences in rough form. He included "slots" where he could remove a panel and change the rows in order to reintroduce panels when necessary. He likes the idea of "things reflowing" and think of a "forward flow" that would make readers feel they were being "pushed" into the next panel regardless of where it was located on the page. All of The Sculptor was created digitally, McCloud said.
Asked if he feels "guilt" for raising the bar so that now a standard of quality is expected from comics, the audience laughed, and McCloud said it all came back to the four categories. A genuine concern of many formalists and iconoclasts is that the form will be taken too seriously and this will disrupt production.
Regarding innovation to the medium he introduces in The Sculptor, McCloud said, "What has my life been about? Showing what comics can do. But now the question arises, 'But Scott, SHOULD comics do this?'" To which he doesn't know the answer.
Asked what he'll be doing next, McCloud admitted that every time he does something that "works", his next thought is, "Well, I can't do that again". Like the Beatles, he "follows no one" and "tries to keep an open mind", but Will Eisner's late in life massive production of graphic novels is something he finds inspiring.
Asked where he sees comics 10 years from now, McCloud referenced Reinventing Comics that has several "metrics" to measure different aspects of comics, He thinks "we're doing pretty good" in a number of categories, with a weakness in racial diversity, but it's something we are starting to work on. He thinks we're doing well with using the internet for experimentation in webcomics. We are "rebuilding the foundation of our readership" through "pure storytelling for kids", he said. Art comics "burn as bright" as they did 20 years ago. His "old prediction from 2004" that by 2024, we'd have a majority of female creators in the medium. He now thinks that will reach reality much sooner.
---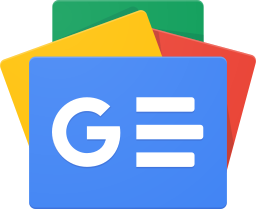 Stay up-to-date and support the site by following Bleeding Cool on Google News today!