Okay, one week on. So how has the site been going over? Not so bad it seems. The forums have exploded with traffic, the comments are heaving and the links have been spread far and wide. The Brian Blessed, Gibbons/Millar, Terminator 5, Paul and Do Anything pages have been the most popular so far, especially with the outside world. Lots of people who followed Lying In The Gutters managed to miss the announcement of BleedingCool and they've been dropping in sporadically, shocked and amazed that this thing exists.
Oh and two people stumbled across the site by searching for "upskirt shots".
A few people were kind enough to toast the site's opening with their own choice of drinks… Tom toasting with lactose.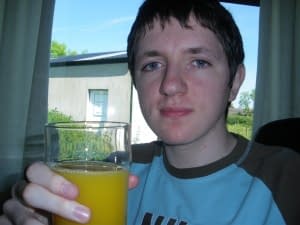 Morning OJ from Raymond.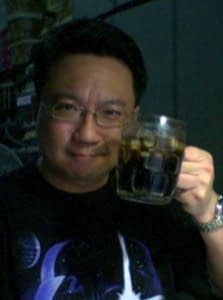 Is it beer? Is it cola? What is that Carl, is that a protein shake? Right back atcha…
This week we have new columns from surprising people, interviews, reviews, previews and whatever the world flings at us. Thanks for joining me. And here's to you all.
Anyone for comics?
Enjoyed this article? Share it!