Things to do in New York And Connecticut This Week If You Like Comics
Monday, June 2nd Neil Gaiman will be signing the soon-to-be released paperback version of The Ocean at the End of the Lane at R.J. Julia Booksellers in Madison, Connecticut at 4PM. Purchasing your copy of the book at R.J. Julia is your "ticket" the signing line. You can reserve a "signing line" copy or a signed copy (non-attending) by visiting the R.J. Julia website also (though the website does say you have to make those purchases by June 2nd).
Monday, June 2nd The eighty-seventh meeting of the NY Comics & Picture-story Symposium will be held on Monday, June 2, 2014 at 7:00 PM at Columbia University, Butler Library, Room 523. The event is free and open to the public.
Presentations will be by Scott Cunningham and Peter Kuper, moderated by Karen Green. Bad For You co-author Scott Cunningham will read the opening comic about America's comic book censorship and burnings during the late 1940s and 50s, as well as other excerpts from his book with Kevin C. Pyle.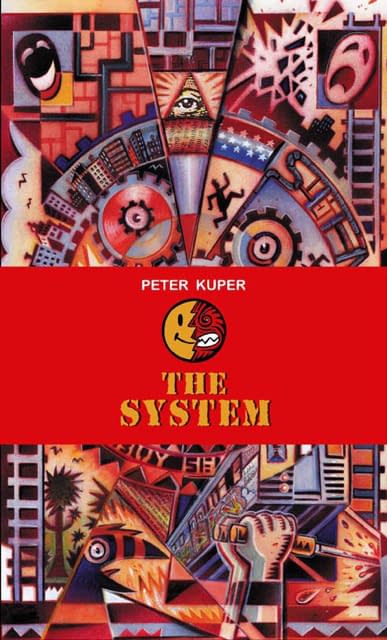 Peter Kuper will present a survey of work from Franz Masereel to the present in "speechless" comics. In conjunction with the release of an new edition of The System, he will be discussing his exploration of wordless storytelling including Spy vs Spy, Sticks and Stones and Eye of the Beholder. His website is: http://www.peterkuper.com
Wednesday, May 4th
Dixon Place presents: CAROUSEL, "Cartoon Slide Shows and other projected pictures" at 7:30 PM featuring "gag cartoons, educational filmstrips, autobio comics, live music, and much more" at 161A Chrystie Street (btwn Rivington & Delancey), NYC.
Presenters include:
Americans UK
Brian Dewan
Emily Flake
James Godwin
Sam Henderson
Peter Kuper
Connie Sun, and hosted by R. Sikoryak
Ticket prices are: $12 (advance), $15 (at the door), $10 (students/seniors)
or TDF
Advance tickets & info:
www.dixonplace.org
(212) 219-0736
More info:
www.carouselslideshow.com
Saturday, May 7th
The Grand Comics Festival 2014 will be held in Bird River Studios at 343 Grand Street in Brooklyn from 11AM to 7PM, and the event is free and open to the public.
They say: "Meet local Brooklyn illustrators and designers who are both established and emerging in the field. Browse a range of comic book styles and subjects – lots to see, lots to buy! Free Admission!". On their website, you can find listings of all the participating creators, including Nick Bertozzi, Gregory Benton, Sam Henderson, Dean Haspiel, R. Sikoryak, Josh Bayer, Joan Reilly and many more.