Things To Do In New York This Week If You Like Comics(UPDATE)
Monday, August 18th The ninety-fifth meeting of the NY Comics & Picture-story Symposium will be held on Monday, August 18, 2014 at 7 pm at Columbia University's Butler Library, room 523. The event is free and open to the public. The Presentation will be by Tom Motley on "Composition Lessons from Comics Masters". He says: " Every picture, whether the artist tilts the seesaw toward realism or abstraction, has a dual identity as both a window into an imaginary world and a design on a flat surface. In this workshop we'll look at ways master comic artists– especially Jack Cole, Jack Kirby, and Alex Toth– employed principles of design to enrich their pages and heighten story impact, subtly constructing panels from interlocking configurations of positive and negative shapes. A powerpoint will be followed by a couple of worksheets developed to help artists and comics fans explore the possibilities of compositional thinking". Tom Motley teaches continuing education comics courses at SVA.
Tuesday, August 19th
Desert Island at 540 Metropolitan Avenue in Brooklyn, New York, will host a release, signing, and readings for The Rotland Dreadfuls from 7Pm to 9PM. They say: "The ROTLAND DREADFULS: A Bulletin of the Cheap & Sensational, is a new series from Rotland Press. Each issue is a nod to the cheaply-produced 19th century English pamphlets known as "Penny Dreadfuls"—so named because the original cost was one penny and each issue contained stories considered shocking and sensational.
At Desert Island in Brooklyn, two New York-based contributors to the series, Josh Bayer and R. Sikoryak, will be presenting their respective issues and will be on hand for some signing and reading on Tuesday, August 19th.
Mr. Bayer will unleash installment #9, "Birth of Horror," and Mr. Sikoryak will serve up installment #10, "Sadistic Comics." Other issues in the ROTLAND DREADFULS series, also available for purchase throughout the evening, are by Gregory Jacobsen, Ian Huebert, Cole Closser, Onsmith & Sanya Glisic, and Chris Cilla. The proceedings will commence at 7pm and will last until 9pm. The readings happen at 7:30".
Tuesday, August 19th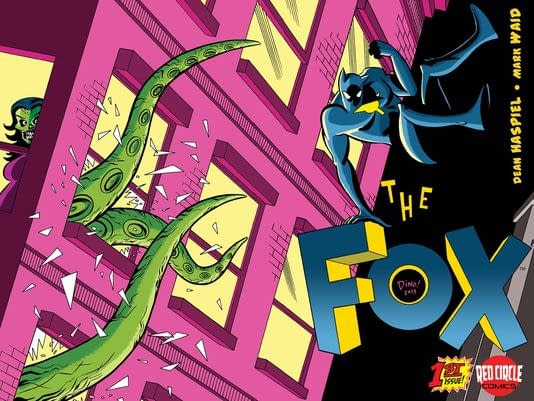 Comic Book Club Live will be hosting Dean Haspiel (The Fox, Fantastic Four) as a special guest this week at Fontana Bar at 105 Eldridge Street in New York at 7PM.They say:
"We're very excited to announce that Dean Haspiel will be our guest on Comic Book Club this week! He's the artist of a TON of stuff, most recently The Fox: Freak Magnet for Archie and his graphic novel Fear My Dear: A Billy Dogma Experience. Check him out at www.deanhaspiel.com. This will be a SUPER FUN show and we'd love to see you there! Bring some friends! Tell your neighbors! Come get some FREE COMICS. Tickets are FREE! (21+) Come on down to the live show and be a part of the Podcast! Check out our website at comicbookclublive.com to find out how to watch the show live! And follow us on Twitter: @comicbooklive, @realpetelepage @azalben, and @jtsizzle Our podcast is part of The Nerdist Network. Check it out here: http://www.nerdist.com/podcast/comic-book-club/"
Friday, August 22nd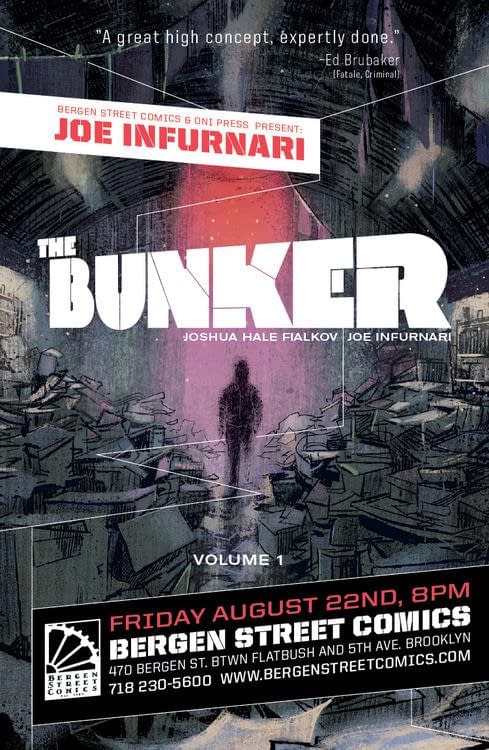 Bergen Street Comics at 470 Bergen Street in Brooklyn, New York, will host a signing of The Bunker Vol. 1 and 5th issue of the comic by artist Joe Infurnari at 8PM. They say: "Joe 'The Towering' Infurnari is a Brooklyn based Canadian cartoonist. He is currently the artist for the smash hit new series, The Bunker with Joshua Hale Fialkov published by Oni Press. We'll be welcoming him to the shop to celebrate the release of the first trade paperback of The Bunker, as well as the 5th issue!"
Sunday, August 24th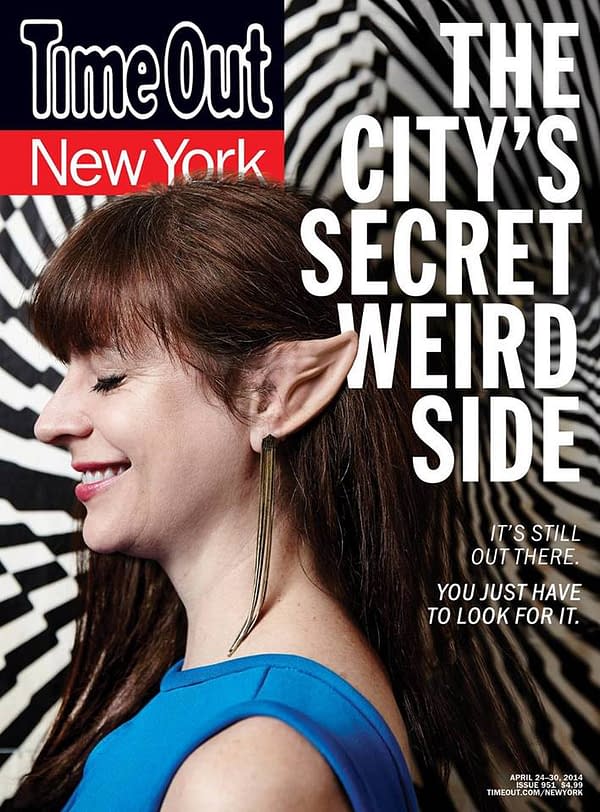 Cake Shop NYC will host a Save the Troll Museum Benefit at 152 Ludlow Street at 9PM. Friend of comics and pop culture in New York, Reverend Jen, cover girl for NYC weirdness, is facing eviction. They say: "It seems gentrification is on the verge of pushing 400 trolls, an elf, a Chihuahua, a cat and 2 dudes out of their long-term residence. (Rev. has been there 19 years.) So, when it seems there are few other options, put on a show! Bands will play, comedians will generate yuks and dancers will pitch pants tents. There will even be a "best decorated cardboard box" contest so Rev. can choose her new home. (Admission is 10 dollars but we'll happily take more.)".