Posted in: Comics, Recent Updates | Tagged: bill watterson, calvin and hobbes, Comics, entertainment, ohio, richard thompson
---
Things To Do In Ohio If You Like Calvin And Hobbes And Richard Thompson The Billy Ireland Cartoon Library & Museum in Columbus, is one of the Ohio State University Libraries' special collections, to develop a comprehensive research collection of materials documenting American printed cartoon art (editorial cartoons, comic strips, comic books, graphic novels, sports cartoons, and magazine cartoons) and to provide access to the collections.
Which is nice. And on March 22nd, they are opening two new cartoon-themed exhibitions until August – with a free opening party on the 1st (RSVP to cartoonevents@osu.edu)
Exploring Calvin and Hobbes revisits the beloved comic strip created by Watterson from 1985 to 1995. The exhibition will feature original Calvin and Hobbes dailies and Sundays as well as specialty pieces by Watterson from his collection of more than 3,000 originals housed at the BICLM. This is only the second exhibition devoted to Calvin and Hobbes, which appeared in 2,400 newspapers worldwide at the height of its popularity. Watterson won the National Cartoonists Society's prestigious Reuben Award for "Outstanding Cartoonist of the Year" in both 1986 and 1988.
Bill Watterson will also choose art from the BICLM's collection from cartoonists who influenced him, including Charles Schulz, George Herriman, Jim Borgman, Berkeley Breathed, Garry Trudeau and Ralph Steadman. The second exhibition looks at the work of Richard Thompson.
The 2011 winner of the Reuben Award for "Outstanding Cartoonist of the Year," will be featured in the second exhibition, The Irresistible Force Meets the Immovable Object: A Richard Thompson Retrospective. This exhibit, curated by Caitlin McGurk, will not only include gorgeously hand-watercolored Sunday originals and black-and-white dailies from Thompson's popular comic strip Cul de Sac, but will celebrate his lesser-known abilities as a master of caricature, gags, and editorial cartoons— both as cartoonist and painter.
It also touches on Thompson contracting Parkinson's disease and stopping the strip, but also how with the exhibition and the upcoming release of The Complete Cul de Sac and The Art of Richard Thompson, $100,000 that was raised and donated to the Michael J. Fox Foundation in Richard's name.
---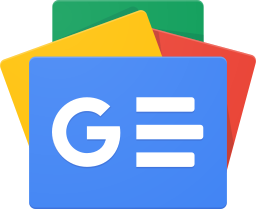 Stay up-to-date and support the site by following Bleeding Cool on Google News today!