Posted in: Comics, Recent Updates | Tagged: Anime California, anime expo, Anime Revolution, comic cons., cosplay, entertainment, Events, Japan Expo, Kumoricon, Los Angeles Comic Book and Science Fiction Convention, rose city comic con, Sierra Comicon, star wars, StocktonCon, The Comic Bug
---
Things To Do On The West Coast In August If You Like Comics
By Michele Brittany, a West Coast Bleeding Cool Correspondent
A is for August and Anime! I cannot believe how many anime events are scheduled for the month of August. Have a look and make your plans.
California
StocktonCon looks to be the con to attend over the weekend of August 9 and 10. Danny Glover, Denise Crosby, Nicholas Brendon and C. Thomas Howell are just a few of the celebrities listed for this central California show held in Stockton. A two-day pass is $15, but watch out if ordering online (Ticketmaster will charge you an extra $7 per ticket!). Check out their website where they include podcasts with industry creators such as Joshua Ortega and Ramon Villalobos.
Sherman Oaks Pop Culture & Comic Book Exposition will take place on Sunday, August 17 at Sherman Oaks Recreation Center, from 10 AM to 5 PM. Bernard Chang, Scott Shaw, Mike Kunkel, Robert Roach, Michael Colbert, and many many others are scheduled to attend.
And, also on Sunday, August 17, Chuck Patton, Scott Koblish, John Kricfalusi, Barbara Leigh, and Caity Lotz from Arrow will be on hand to sign autographs at the Los Angeles Comic Book and Science Fiction Convention. Early admission is $12 (starting at 9:10 AM) or regular admission is $10 (starting at 10 AM). Show concludes at 5 PM. I've attended this show before and I believe it was cash only at the door. There's a parking lot nearby.
If you missed Anime Expo in July, or you are ready for more anime, then you'll want to check out a new event, Anime California 2014, scheduled for August 22 – 24 at the Hyatt Regency Orange County in Garden Grove. Special guests include Chris Patton (Fullmetal Alchemist, Dagonball Z: The Tree of Might), Cristina Vee (Magical Girl Lyrical Nanoha), and Todd Haberkorn (Fullmetal Alchemist, Fairy Tail) among others. There are three-day passes or one-day passes available.
The Japan Expo is hosted by SEFA Entertainment and will include merchandise, publishers, anime creators, and video game designers. Single day and three-day passes available online (until August 21) or at the door, August 22 – 24. There are also premium ticket levels available as well. The event is held at the San Mateo Event Center and parking is $10 per car.

After 23 years, the Star Wars expanded universe is coming to an end. The Comic Bug located in Manhattan Beach has assembled creators Brian Wood, Gabe Hardman, Corrina Bechko, Christian Gossett, and Barbara Kesel to say goodbye to this incredibly popular franchise. Members of Rebel Legion will be on hand to cosplay plus artist Garry Brown. Join in the celebration on Saturday, August 23 at 1 o'clock.
Canada Anirevo, short for Anime Revolution, is coming for three days to Vancouver, BC, August 22 – 24. There are one-day passes, but the three-day pass is the best deal at $75. Three-day pass for children 12 and under is only $35. Guests include Jessica Nigri, Meg Turney, Vic Mignogna, and The 404s, plus exhibitors such as Crunchyroll and Viz Media.
Nevada
The official website wasn't accessible, but August 8 – 10 the Sierra Comicon will take place at the Reno Ball Room. There will be publishers, vendors, and an artist alley.
Washington Looking for something to do over Labor Day weekend, then consider Kumoricon, held in downtown Vancouver, spanning between the Hilton and Red Lion Hotel August 29 through September 1. Single day passes available at the door or the full weekend for $50 through August 15 (online). Five and under get in free. Check details for youth prices.
And, plan early for these very popular events coming up in September:
The annual Rose City Comic Con is returning to Portland's Oregon Convention Center September 20 and 21. Check out the guest list: Joe Pantoliano, Gigi Edgley, Nicholas Brendon, Michael Winslow, Clare Kramer, Sean Astin, Dirk Benedict, Wes Studi, Steve Cardenas, Ernie Hudson, Wil Wheaton, and Tony Moore! Exhibitors, artist alley, gaming, and a TMNT reunion too. Online ticket prices – single day and weekend passes – good through Wednesday, September 3.
While I try to cover all the major event happenings as well as some of the signing events along the West Coast, if I missed your event, please post the details in the article's comment section. And for those with events coming up in future months, please feel free to reach out to me via Twitter @mcbrittany2014.
Michele Brittany is an independent popular culture scholar and semi-professional photographer currently editing an upcoming anthology on the influence of James Bond on popular culture. She regularly posts reviews and analysis on the spy/espionage genre on her blog, Spyfi & Superspies.
---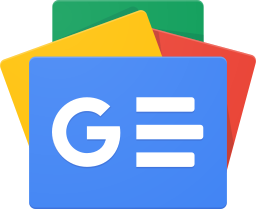 Stay up-to-date and support the site by following Bleeding Cool on Google News today!