From today's Original Sin #1, sent in by a friendly retailer.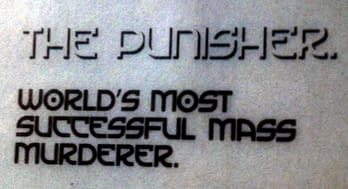 You know, I'm sure Pol Pot would want to challenge that. Or in the Marvel Universe, surely Cassandra Nova should be in with a chance.
All supposes on how you define successful. I mean, The Punisher is in Thunderbolts and certainly teamed up with Doctor Strange…
I suppose that's one level of success.
Enjoyed this article? Share it!