 Pity poor BC datamancer Mark Haverty. Barely three days into his job, and he's got to decide how this new Uncanny X-Men series should be designated.  Is it volume 2, even though the original 1963 series didn't actually start out as Uncanny — a situation that was already rendered confusing by the debut of adjectiveless X-Men in 1991?  Perhaps the new indicia clears all this up, but never mind that now — it'll be Mark's job to clarify it in the BC of the future.
Most-Read Comic Stories Today:
Top Five Favourite Panels From Uncanny X-Men #1
Yesterday, Marvel published Uncanny X-Men #1, their very first issue of Uncanny X-Men to bear the #1 numerical, Stan Lee and Jack Kirby's version, and al those #1 since have all been Uncannyless. And just as I did with Wolverine And The X-Men I'm picking out my five favourite moments.
That Infamous Scott Snyder And Jeff Lemire MTV Geek Interview
It was the talk of NYCC in the bars afterwards – that Scott Snyder and Jeff Lemire had just done an interview with MTV Geek where the interviewer was under the assumption that they were the founders of Vertigo Comics – an imprint which was actually started at DC Comics when they were kids.
Phoenix Jones Fired, Banned From His Job
We reported last week how Seattle's self-styled superhero, Phoenix Jones had been arrested by police, and then publicly outed his identity as one mixed martial artist, Ben Fodor.
Most-Read TV/Film Stories Today:
James Bond Skyfall Plot Set-Up Revealed (Plus Official, High Quality Logo)
In Skyfall, Bond's loyalty to M is tested as her past comes back to haunt her. As MI6 comes under attack, 007 must track down and destroy the threat, no matter how personal the cost.
Stars Of James Bond 23: Skyfall Revealed
It was fifty years ago today that Sean Connery was announced as the first big-screen James Bond. No pressure, then, for the Bond 23 press conference to deliver something knock-out in their big reveal.
Interesting Things From The James Bond Skyfall Press Conference (Including Logo)
The film is to shoot in Whitehall, Scotland, Turkey and, of course, Pinewood Studios. They start filming today. The Scottish scenes are being shrouded in secrecy.
Most-Clicked Pics Today: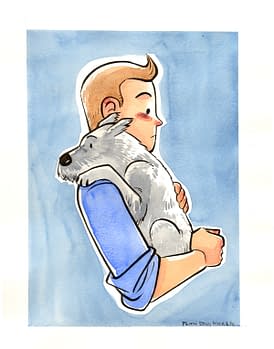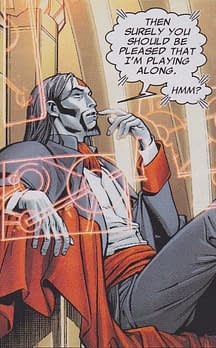 Enjoyed this article? Share it!