Posted in: Comics, Recent Updates, Run Around | Tagged: Batman, Comics, dandy, joe kubert
---
Tuesday Runaround – The Dandy And The Bat DandyWatch: I've just been on BBC Radio West Midlands to talk about the rumoured demise of The Dandy, one of the longest running comics in the world. It feels a little like a bit of PR to me, to bring attention to a childhood favourite. I buy The Dandy for my kids, I do hope it survives, and maybe the press blitz may lift those 8,000 sales and avoid it having to turn into a DandyMAX…
BatWatch: Holy Horshoe Batman by Cry-Ky.
DreddWatch: Cam Kennedy shares his Batman stories with the BBC, while talking Dredd with Alan Grant.
"Eventually it was decided one of us should go to New York and confront Denny O'Neil, a writer and editor mainly of Batman stories, about our pitch.

"It was me – the one furthest from the main airports and who had to take a ferry and then drive to Glasgow – who was picked to go.

"When I finally got to DC Comics, I was pointed down a corridor to O'Neil's office. This guy with braces holding up his troosers came out of the office just before I reached it.

"I asked him if he was Denny O'Neil and then told him I was Cam Kennedy from Scotland. He just looked at me and said "Kenny Who?"

Greatly amused, Wagner and Grant went on to write Kenny Who? as a character. In one strip, he travels to Mega-City One from the Caledonian Hab Zone (Calhab) in Scotland.

Kennedy said: "Kenny Who? ends up in jail and his wife and two kids then come over and confront Dredd. One of Kenny's kids pees on Dredd."
CatWatch: Catwoman joins the Injustice: Gods Among Us game.
[youtube]http://www.youtube.com/watch?v=T1UZY3XcuLA[/youtube] This is Computo the Comic Link Conqueror speaking. I come for your women. But for now I merely collate comic-related bits and pieces online. One day I will rule. Until that day, read on.
They say I am a work in progress. The fools.
Everyone's Wrong and I'm Right: Joe Kubert 1926-2012 RIP old friend
It's believed that the procession of cars will pass by the Kubert School and then Joe's home before going to the cemetery. Donations can be made to the Multiple Myeloma Foundation in Joe's name. Sympathy cards can be sent to the Kubert family c/o the Kubert School, 37 Myrtle Avenue, Dover, NJ 07801.
Jack Kirby's granddaughter has a message for his fans | Hero Complex – movies, comics, fanboy fare – latimes.com
Jillian is connecting with that family magic more than ever thanks to her admirable summer project, which she calls Kirby4Heroes. It ties together Jack's birthday (he would have been 95 on Aug. 28) and the good works of Hero Initiative (which helps comic book creators in times of financial or medical distress).
DC Women Kicking Ass – The Changes That Made Stephanie into Barbara on he Cover of Smallville
But alas whatever impact the campaign may someday we now can see the coloring changes have been made to make Stephanie into Barbara on the cover solicits Here are the two covers side by side the original on the left, the new one on the right.
Newspaper: Attack on Titan Manga Tops 9 Million Copies – News – Anime News Network
The Sports Nippon newspaper reported on Wednesday that Hajime Isayama's Attack on Titan manga topped 9 million copies. The newspaper did not specify if this number is for copies printed or copies sold. The eighth volume of the manga went on sale in Japan on Thursday, and Kodansha USA will publish the second volume of the manga in North America next month.
Joe Kubert, Giant of Comic-Book Art, Dies at 85 – NYTimes.com
"He's the longest-lived continuously important contributor to the field," Paul Levitz, a former president of DC Comics, said in an interview on Monday. "There are two or three of the greats left, but he's definitely one of the last."
Inside Pulse | DC Entertainment Plans For Joseph Gordon-Levitt's The Dark Knight Rises Detective John Blake? Batman Or Robin Or ???
DC Comics Co-Publisher Dan DiDio has teased on his facebook page that the character will pop up in DC Comics on a "mission".
---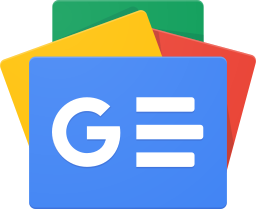 Stay up-to-date and support the site by following Bleeding Cool on Google News today!