Posted in: AMC, BC Network, Fear The Walking Dead, Recent Updates, Trailer, TV, Walking Dead | Tagged: Alexandria, alpha, amc, andrew lincoln, Angela Kang, beta, bleeding cool, cable, carol, comic books, Comics, danai gurira, david alpert, Denise Huth, drama, gale anne hurd, greg nicotero, Hilltop, horror, image, jeffrey dean morgan, Lauren Cohan, maggie, Melissa McBride, michonne, negan, Rick Grimes, robert kirkman, Saviors, season 9, streaming, television, terror, The Walking Dead, Tom Luse, tv, TWD, walkers, whisperers, zombies
---
The Walking Dead: Melissa McBride on "Caryl," Lauren Cohan on Maggie/Michonne, Cast on Rick's Final Eps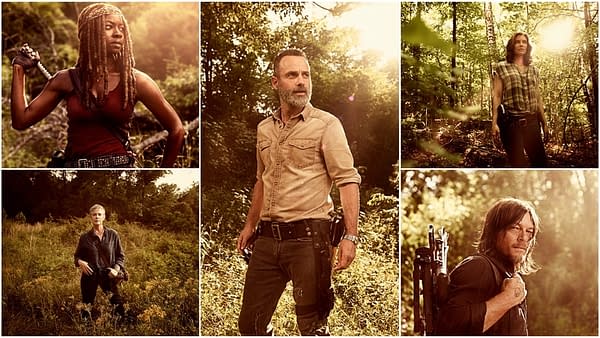 As AMC's The Walking Dead readies for its Sunday, October 7th return for a ninth season, we're getting some more information about the game-changing season from the cast and crew. In the following video, the cast and creators offer some insight into what viewers can expect from the Robert Kirkman-created series in Season 9 and Rick Grimes' (Andrew Lincoln) final episodes:
In an interview with Skybound Entertainment's website, Melissa McBride explains why Carol's relationship with Ezekiel (Khary Payton) in the ninth season is different from the one she has with Daryl (Norman Reedus):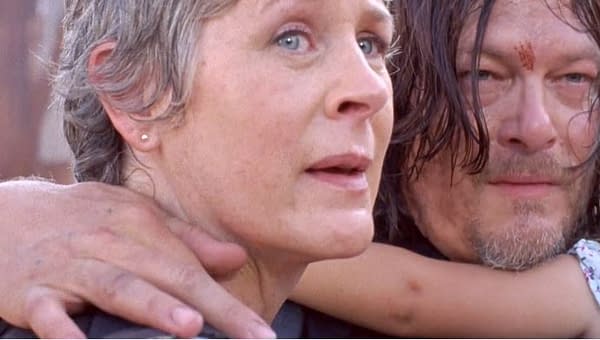 "I don't see it that (Carol and Daryl's relationship) isn't happening anyway. I mean, they are what they are. Whether I say she's pining for him, whether I say he has secret feelings, whether I say they're just best friends, whether I say maybe they already did have something. It's doesn't matter…it doesn't matter for them, whatever they are they have each other's backs. They trust each other more than probably anyone else in their lives.

It's come as you are, you know? They meet each other wherever they're at and it's been that way since I've had to discuss them, you know? They're each other's breathing rooms. They're resuscitators. They're best friends, I don't know. But then Ezekiel comes along…and we saw that in the (Season 9 Premiere), (Daryl's) happy for her. And she confides in him that this is a little difficult for her."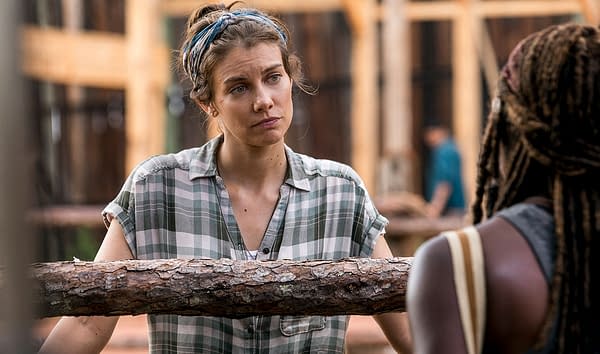 While Lauren Cohan explained to Entertainment Weekly that the season's state of affairs will cause a change in Maggie's relationship with Michonne (Danai Gurira)…
"I think it is really like true friendship with those two now that we get to see they're two women with strong and valid opinions in opposite directions who try to help each other see the other way, and get frustrated when they don't come around and appreciate parts of each other's viewpoints. They occasionally use emotional blackmail to get the other one to see their way. But they know each other at this point and that's what's been cool this year is to see people who know each other argue."
…it's her need to show Rick that she doesn't have to be his kind of leader to be effective that will be a driving force as the season begins:
"That's what makes it raw, to look someone in the face and say, "I love and respect you, but I don't agree with what you're doing." Or, "You're making decisions based on you, so I'm gonna make decisions based on me." Not that it's tit for tat, but it is coming to that, especially when we have these different factions. What works for Rick and his people isn't going to work for me and my people. I can't keep telling the Hilltop that we have to give to the Saviors and not expect some kind of revolt.

And I need to make Rick understand that, and I need to serve up to him my observation that his method of grief resolution isn't the same as mine. He gets peace from doing what Carl wanted him to do, and that's great, but that's not doing anything for me. And how is Maggie going to pursue some kind of personal resolution? We're not saying it has to be revenge, but she definitely is still trying to find what it could be. Not revenge, but justice."
Last season brought the culmination of "All Out War," which pitted Rick Grimes and his group of survivors against the Saviors and their cunning leader, Negan. With Negan's life in his hands, Rick had a character-defining choice in front of him. By making the unilateral decision to spare Negan, Rick upheld the values his late son, Carl, championed in order to build for the future, but created conflict within his group.

Now, we see our survivors a year and a half after the end of the war, rebuilding civilization under Rick's steadfast leadership. It is a time of relative peace among the communities as they work together, looking to the past to forge the future, but the world they knew is rapidly changing as man-made structures continue to degrade, and nature takes over, changing the landscape and creating new challenges for our survivors.

As time passes, the communities confront unexpected obstacles, danger, and of course, walkers, but nothing quite prepares them for the formidable force they are about to encounter, which threatens the very idea of civilization that our survivors have worked so hard to build.

Based on the comic book series written by Robert Kirkman and published by Image Comics, "The Walking Dead" reigns the number one drama on television among adults 18-49 for the last six seasons. The series is executive produced by chief content officer Scott M. Gimple, showrunner Angela Kang, Robert Kirkman, Gale Anne Hurd, David Alpert, Greg Nicotero, Tom Luse, and Denise Huth.
The Walking Dead returns to AMC with new showrunner Angela Kang on Sunday, October 7th at 9 p.m. ET/PT, with an extended 86 minute ninth-season premiere. Here's a look at some information at the first eight episodes:
The Walking Dead s09e01 'A New Beginning' – Rick and his group make a risky run into Washington, D.C. to search for artifacts they will need to build the civilization he and Carl envisioned. Writer: Angela Kang / Director: Greg Nicotero

The Walking Dead s09e02 'The Bridge' – Writer: David Leslie Johnson-McGoldrick / Director: Daisy Mayer

The Walking Dead s09e03 'Warning Signs' – Writer: Channing Powell / Director: Dan Liu

The Walking Dead s09e04 'The Obliged' – Writer: Geraldine Inoa / Director: Rosemary Rodriguez

The Walking Dead s09e05 'What Comes After' – Writer: Matthew Negrete / Director: Greg Nicotero

The Walking Dead s09e06 'Untitled' – Writer: Eddie Guzelian / Director: Larry Teng

The Walking Dead s09e07 'Stradivarius' – Writer: Vivian Tse / Director: Michael Cudlitz

The Walking Dead s09e08 'Evolution' – Writer: David Leslie Johnson-McGoldrick / Director: Michael E. Satrazemis
---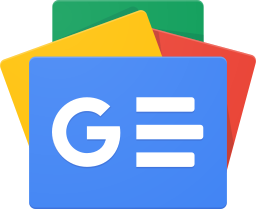 Stay up-to-date and support the site by following Bleeding Cool on Google News today!