Showtime Offers 10-Minute Preview of Sacha Baron Cohen's 'Who Is America?' [WATCH]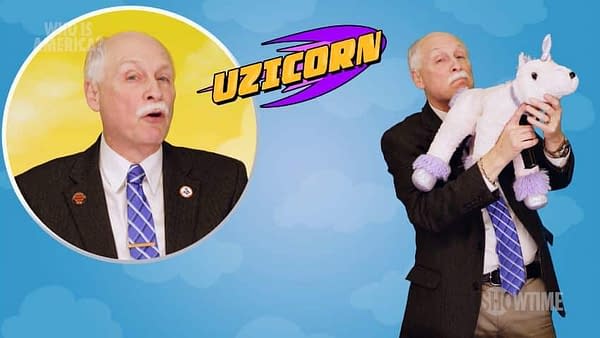 So if nothing else, we've learned at least two things from Showtime's 10-minute sneak preview of Sacha Baron Cohen's (Borat, Bruno) new comedy/satire series Who Is America?: GOP Rep. Matt Gaetz (R-FL) is going to be very excited to learn that he was right after all; and gun rights advocate Philip Van Cleave needs to seriously reconsider the firm he's using for press and public relations appearances. Cohen "interviewees" Judge Roy Moore, Sheriff Joe Arpaio, Sarah Palin, ex-congressman Joe Walsh, journalist Ted Koppel, and many others have been doing the cable network's job for them: getting a ton of eyeballs to check out the series – by urging people not to watch it.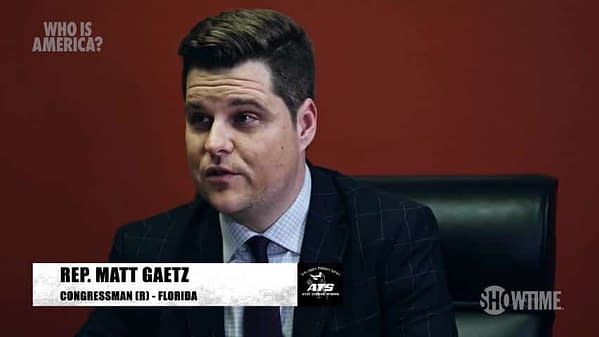 "Sacha is a comedic genius who shocks you with his audacity, bravery and inventiveness. He is the premier provocateur of our time, but not for the sake of 'gotcha' moments. Behind the elaborate setup is a genuine quest for the truth about people, places and politics. Nobody knows how to cause a stir like Sacha Baron Cohen, and it's going to be fascinating to watch what happens when 'Who Is America?' is released on the world."

– David Nevins, President/CEO, Showtime
In Showtime's extended preview for Who Is America?, we can see why they might be a little nervous about their footage airing. Meet Cohen's Colonel Erran Morad, an "anti-terrorism expert" whose "unique" views on guns and kids (because pre-school is never too early for target practice, right?) definitely grabs the attentions of Van Cleave, Gaetz, Walsh, gun rights advocate Larry Pratt, Trent Lott, Rep. Dana Rohrabacher, and Rep. Joe Wilson; as we can see below:
WHO IS AMERICA? is a half-hour series from comedian Sacha Baron Cohen, in his return to series television for the first time in more than a decade in the genre he created first in Da Ali G Show. In the works over the past year, WHO IS AMERICA? explores the diverse individuals who populate our unique nation, and features Baron Cohen experimenting in the playground of 2018 America. The seven-episode series premieres Sunday, July 15 at 10 p.m. ET/PT, and is currently available on demand, only on SHOWTIME.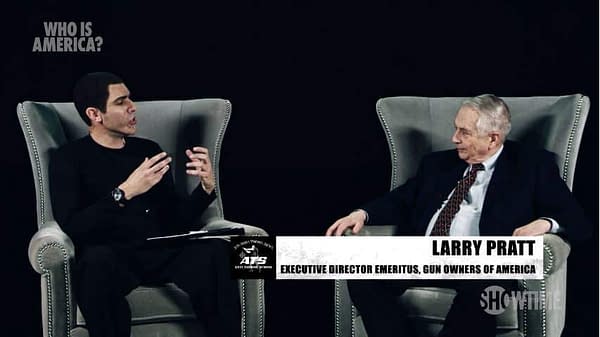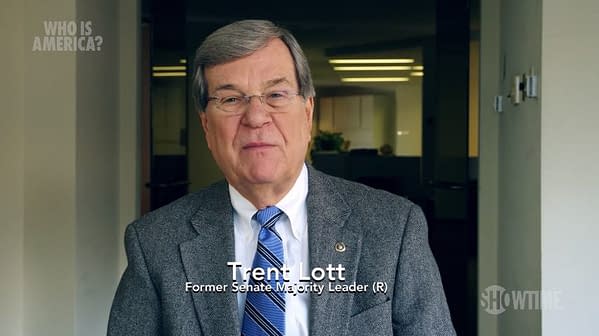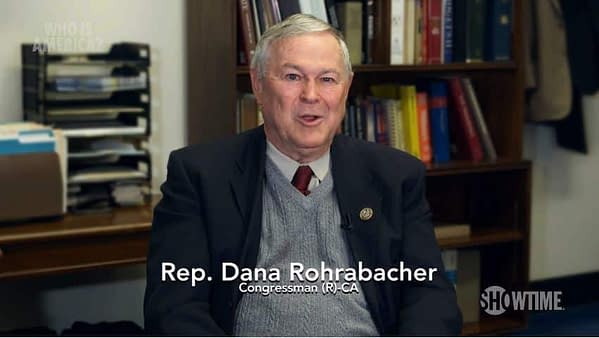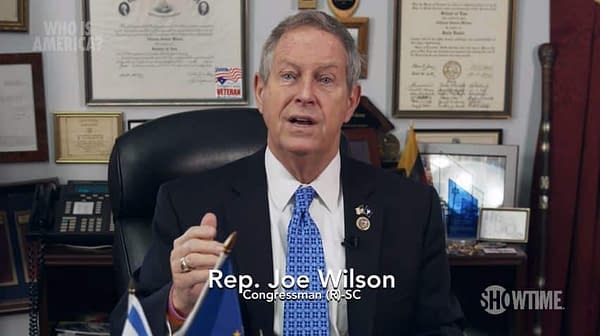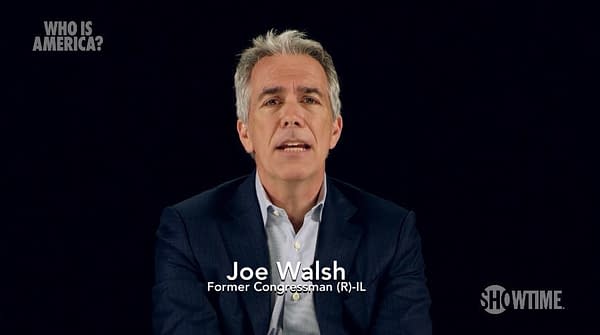 ---
---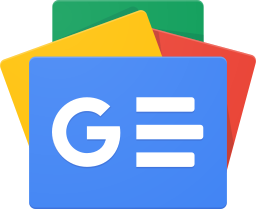 Stay up-to-date and support the site by following Bleeding Cool on Google News today!