EXCLUSIVE: Who Watches DC Comics – Diane Nelson?
Paul Levitz had been talking about the state DC Comics and his role within it. But there's one piece of information that may have been missing.
DC Comics can be a byzantine organisation within the labyrinth that is Warner Bros. But there are direct lines of responsibility. Well, I understand from senior sources that Paul Levitz, President and Publisher of DC Comics will now no longer report to President and COO of Warner Bros, Alan Horn, but to fellow executive Diane Nelson, President of Warner Premiere.
All these Presidents, it feels like an media conglomerate version of Mount Rushmore.
What does that mean to your comics? Probably very little, DC is a successful company and as long as it keeps on keeping on, it should do well. Diane has a strong reputation within Warner, especially the way she dealt with JK Rowling and the Harry Potter brand over the last decade, keeping Rowling happy throughout the movies and spinoffs. And now that the Potter franchise is coming to a close at Warner, I understand that she is taking on more new projects at the media empire – including DC Comics. And with the Superman legal fight and issues around cinema projects heating up, it may need a fresh pair of eyes.
Diane has has been described to me by one Warner Bros executive as "super lovely and very motherly." And she may be just the person to cut through the maze – as Executive Vice President of Global Brand Management at Warner, she was sourced with finding cross-department projects. to maximise end exploit new possibilities at such a multi-stranded company.
And basically, if anyone could possibly arrange a Harry Potter comic book for DC, it would be Diane.
In a Wall Street Journal article from July, Diane was asked Warner's motion comics, in which she talked about her attempts to repurpose DC comic content.
Tapping an existing franchise is key to getting the business off the ground, says Diane Nelson, president of Warner Premiere, the direct-to-DVD production arm of Warner Entertainment, which is spearheading the project. The D.C. brands "have relations with consumers, and will break through the clutter in the digital-content area," she says.

Warner is mining the D.C. archives to find titles that lend themselves to motion comics, particularly those with plots "suited to short form, episodic storytelling," says Ms. Nelson. Later, Warner Premiere might try motion-comic concepts that introduce new characters and brands.
So, what about that Neil Gaiman/JK Rowling on a Tim Hunter vs Harry Potter graphic novel anyone? No? Ah well…
DC Comics did not choose to comment on this story.
---
---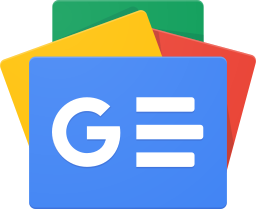 Stay up-to-date and support the site by following Bleeding Cool on Google News today!