Maxwell Lord IV was a character who first appeared in 1987 in Justice League, the relaunched and rebooted version of the Justice League Of America after DC's Crisis On Infinite Earths reboot. It had Maxwell Lord, an international businessman with psychic powers and morals, putting together a non-territory-aligned version of the League, later renamed Justice League International, before being split into Justice League America and Justice League Europe. Created by Keith Giffen, J. M. DeMatteis, and Kevin Maguire, Maxwell Lord became a regular member of DC Comics, becoming corrupted and manifesting as a real threat after mind-controlling Superman, and shooting Blue Beetle, to have his neck broken by Wonder Woman. Revived and rebooted, he has recently en failing to take down Amanda Waller and the Suicide Squad instead recruited to be part of her Task Force XI.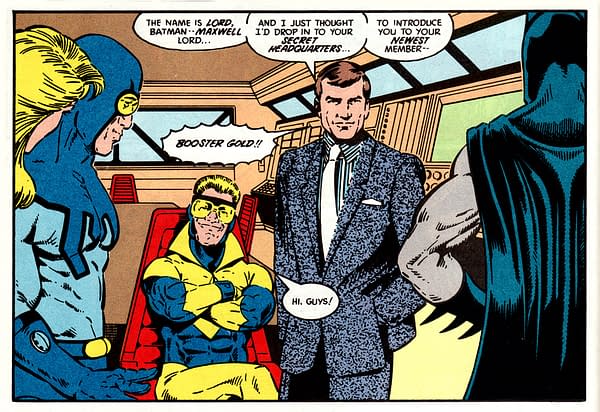 Maxwell Lord appeared in an episode of Smallville played by Gil Bellows. He was also in the first season of Supergirl played by Peter Facinelli. The character will make his cinematic debut in Wonder Woman 1984, portrayed by Pedro Pascal.
And his creators of thirty-two years ago wonder if they will be remembered when it does. With the release of the new trailer, Kevin Maguire he tweets;
This looks awesome and, to be blunt, I hope being a co-creator of Maxwell Lord scores me a ticket to the Hollywood premiere. Never been to one. We'll see.
With JM DeMatteis adding
I hope it will…!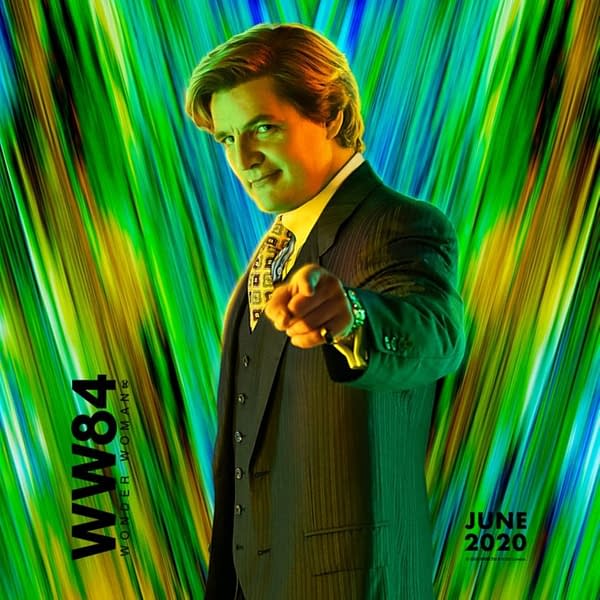 Enjoyed this article? Share it!