 The hearts on Uncle Ted's shirt are breaking today…
Tino Insana, writer and actor who famously voiced the role of Uncle Ted "Teddy" Sven in the popular '90's animated series Bobby's World, passed away on June 1 due to complications from cancer at age 69. Insana's career may have started with Bobby's World but it didn't end there: over the course of the next twenty-five years, he would go on to voice characters in animated projects that included Darkwing Duck, Pepper Ann, Buzz Lightyear, and Goof Troop.
But before shifting his career into voice acting, Insana began as an improvisational comedian/actor and was pre-Saturday Night Live John Belushi's partner in local comedy troupe in the Chicago area in 1968. Their hard work and dedication to their art would eventually catch the attention of the producers from now-legendary improv club/group The Second City. Insana would spend the next seven years learning and perfecting his craft before branching-out from The Second City with his own comedy/improv group, The Graduates, with fellow Second City alums Jim Staahl and Jim Fisher. The Graduates would go on to tour throughout the '80's, playing comedy clubs and colleges across the country and even performing on The Tonight Show. In fact, it was Insana who Staahl and Fisher had in mind when they were developing the character of Uncle Ted as Bobby's World was initially coming together so it was only fitting that Insana read and won the role.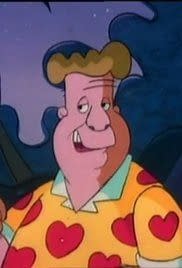 Insana would never forget about his improv roots, however. Even though he had shifted the focus of his career at this point, Insana would spend the '90's working with Viola Spolin and Paul Sills as a performer in their group, The Spolin Players.
Insana is survived by his wife of 42 years, Dana; and siblings Craig, Chris and Cynthia.
Enjoyed this article? Share it!