In working my way through a great stack of books today that I got, I ran into a problem reading one book in particular…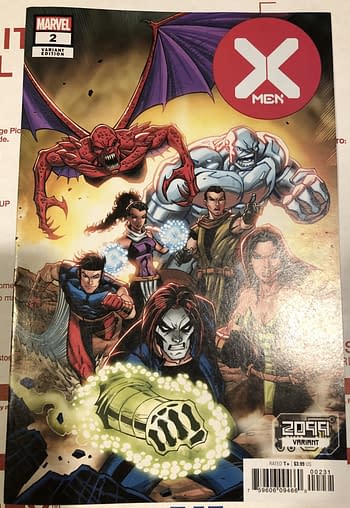 X-Men #2, the 2099 variant cover by Ron Lim version, that came home with me was missing the first four pages, and the last four pages…
Back of the front cover and then page five below…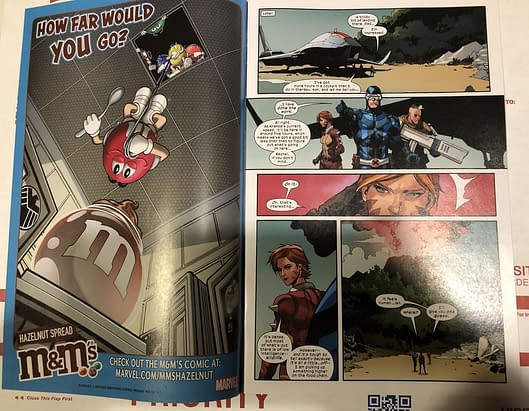 Then the story ends here …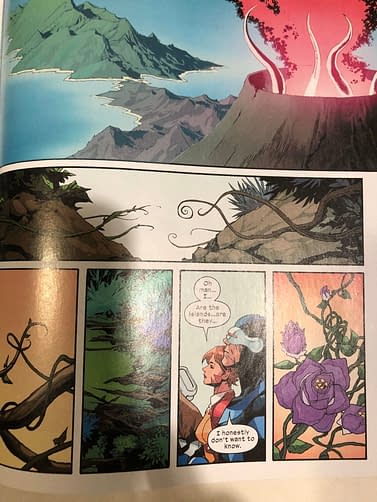 With no more pages after this…
(No more story, though I guess I could just use the digital code to read all of it…)
It became very obvious after I'd already looked at the preview that those pages were gone and after getting into the remaining part of the story, my copy had no ending… Obviously an odd printing error where 2 pages weren't put after the cover and folded and stapled in.
Now whether this is widespread, and is exclusive to just the 2099 variant, or happened in the normal covers too, is unknown. Diamond when contacted also was unclear if it had happened to many copies. While some misprints do tend to rise in value, one missing pages seems very unlikely to raise in price.
If you got the 2099 variant though, give your copy a look to see if you don't have the beginning or ending for X-Men #2.
Enjoyed this article? Share it!