Yes, San Diego Comic Con, Mile High Comics *Will* Be Returning In 2015 Last week, Mile High Comics' Chuck Rozanski was bemoaning San Diego Comic Con, blaming the rise of the high dollar exclusive items being sold on the show floor sucking away the dollars from people's pockets, to the extent that after losing $10,000 this year, he felt he couldn't do another show, after forty-two years.
He has, it appears, relented, telling people,
After driving over 800 miles from Los Angeles in a single day, I arrived at my home in Boulder, Colorado just before midnight last evening. Since I was completely alone during that entire journey, I had plenty of time to reflect upon what transpired at this year's San Diego convention. As I have expressed in my previous newsletters, never have we gone into a convention with such high hopes, only to have our efforts fail so miserably. Believe me when I say that made my already long drive home seem even longer…

So you know, my initial reaction to our failure was to just withdraw from the convention entirely. I really did believe that we had done our very best with our San Diego convention booth for this year, and that there were no further improvements that we could reasonably make. Especially in light of the fact that nearly every comics publisher and toy/game manufacturer at the show seemed determined to displace us. After receiving over 100 requests from fans (both online and in person at the show…), however, I reluctantly changed my mind, and went ahead and renewed our booth space just ten minutes before the final deadline.

Now that the decision has been made that we are going to return to San Diego in 2015, I am already revamping our exhibit to make it lighter (which cuts transportation costs) and to make it easier to build (which reduces labor and hotel charges). I am also going to eliminate certain products that failed to gain a positive response, while increasing our selection on items that proved popular. This is certainly provides no guaranteed that we will succeed next year, but with our efforts already beginning today, I think that it will significantly improve our odds.

Another factor that should help us plan for the 2015 San Diego convention is that we are going to start exhibiting at other comics conventions around the country, testing response to our booth with comics fans in different markets. While those tests in other cities cannot replicate the extremely hostile environment created against us by the comics publishers who sell exclusive editions in San Diego, at least we can get a better sense of just how much of our lack of success at the 2014 show is directly attributable to their actions. As soon as I know as to which city we will be heading to next, I will let you know.
Would it be a terrible thing to suggest, note the folk with big signings at shows and stock their work in depth, for the purpose of getting it signed, and cross promote to the fanbase of their fans on Facebook and Twitter? And make sure you have as much of the Eisner nominated work as well, for the boost that will give you on the weekend? A batch of Fifth Beatles wouldn't have gone amiss on Saturday. That's what I'd do if I had the stock that Mile High Comics does…
Ah but let;s not end on a sour note! Let's have a Chuck plug instead. Take it away, Chuck!
Moving on to other news, the 60% off SANDIEGO codeword sale that I put into effect on our back issue comics and magazines on Tuesday has already provided enough replacement revenue to offset our entire loss at the convention. Since I told everyone that I would keep that 60% off SANDIEGO codeword in effect until noon on Saturday, however, that codeword sale will continue to be honored until the original deadline is reached. Please enjoy the great savings provided by this sale with our sincere thanks for so willingly supporting us in our hour of need."
---
---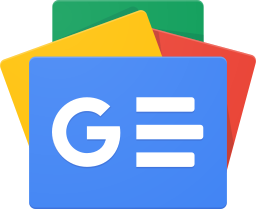 Stay up-to-date and support the site by following Bleeding Cool on Google News today!