Red Hood: Outlaw #37 to Debut New Non-Binary Superhero, DNA
This Wednesday sees a new issue of Red Hood: Outlaw, re-teaming writer Scott Lobdell with Kenneth Rocafort. They had a productive creative collaboration on Red Hood And The Outlaws, Teen Titans and Superman in the past. And now Rocafort returns to Red Hood just as Jason Todd has accepted an offer from Lex Luthor as part of the Year Of The Villain crossover, to act as a teacher and mentor for up-and-coming super-powered individuals, who all make their debut in this week's Red Hood: Outlaw #37.
That includes DNA, who Kenneth describes as a 'genderqueer, amorphous'. It is notable that the symbol on their forehead is similar to that used for nonbinary people, albeit with the male/female signifiers turned inwards, inside the circle rather than outside of it.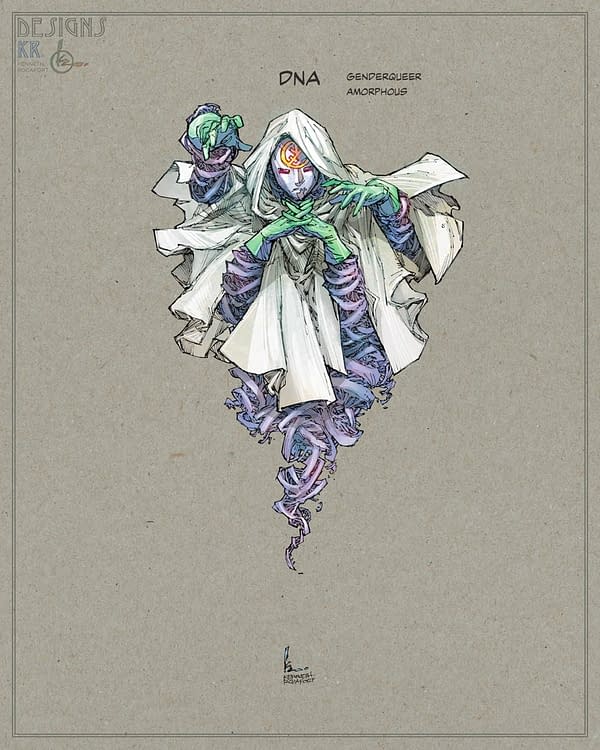 DNA may be the first nonbinary superhero character in the DC Universe so expressed, those without stated gender are usually artificial creations, aliens or supernatural in nature. DNA may be the first to represent current understandings of 'nonbinary'. Kenneth tweets that DNA has
"a peculiar glowing "no gender" symbol on the white mask and cool two colors gloves (mint and periwinkle)."
To pretty much positive reaction… mostly.
DNA is not the only new character to be introduced, and Cloud Nine is very much aware and exploitative of her gender.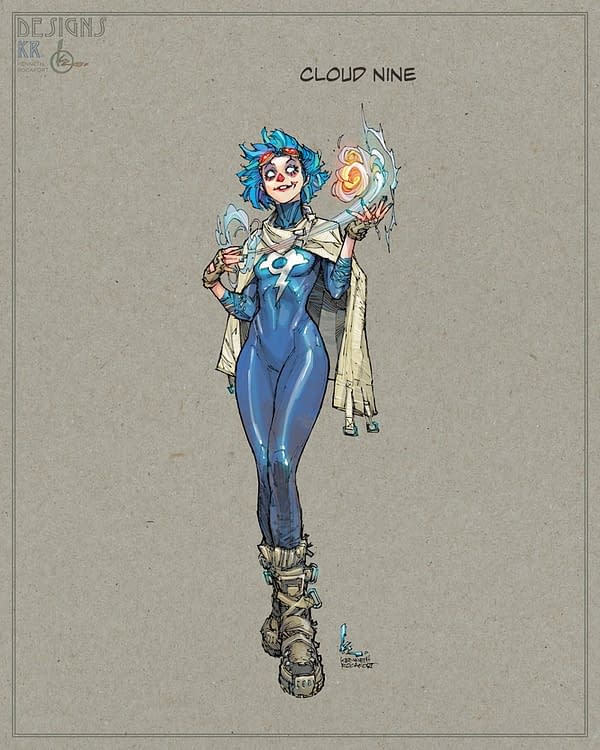 We also get to see Babe In Arms
Who Rocafort posts saying
She is so adorable!
And Devour.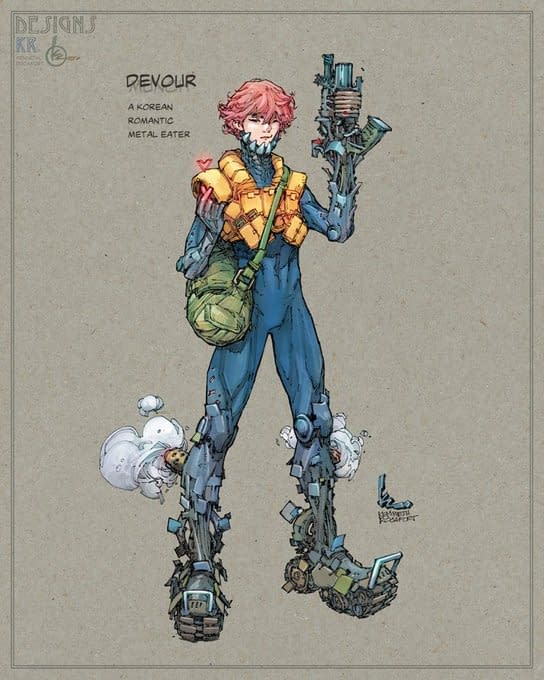 All four debuting in Red Hood: Outlaw #37, speculator-fans…
Here's a preview of the first pages from DC Comics' media partner Adventures In Poor Taste. And DNA opens the issue with one of their (many) hands raised…