REVIEW: Star Trek Year Five #9 — "Some Wild, Intriguing New Ideas"
(IDW Publishing, creative team: Jim McCann, Jackson Lanzing, Collin Kelly, Silvia Califano, Sebastian Cheng, Neil Uyetake)
First up, there are some wild, intriguing new ideas as the newly-met gender-fluid sentient who helped the crew escape the Tholian Web brings the Enterprise home to meet the family. The science fiction setting of the watery world I'qos throws a lot of concepts on their head as Spock is forced to follow First Contact protocols and meet a new species in the midst of a cold civil war. There's a literary allusion in the climactic moment of the story, the nerd version of a dad joke that some might find a little on the nose, and there's a number of pretty serious tactical errors created by almost every party here. In retrospect, some of those seem kind of ridiculous. Still, the writing from McCann, Lanzing and Kelly make the character of these new life forms vibrant with possibility, looking at their society from a perspective of learning and openness (well, except your pal Pavel, who's disturbingly provincial). There are moments of true grandeur in the visuals from Califano, Cheng and Uyetake ("From the stars they come" is a really enjoyable moment, both visually and thematically) and even though this issue is merely "really good" compared to some of the "holy crap that's amazing" moments of previous issues, this is still worth your time and money. RATING: BUY.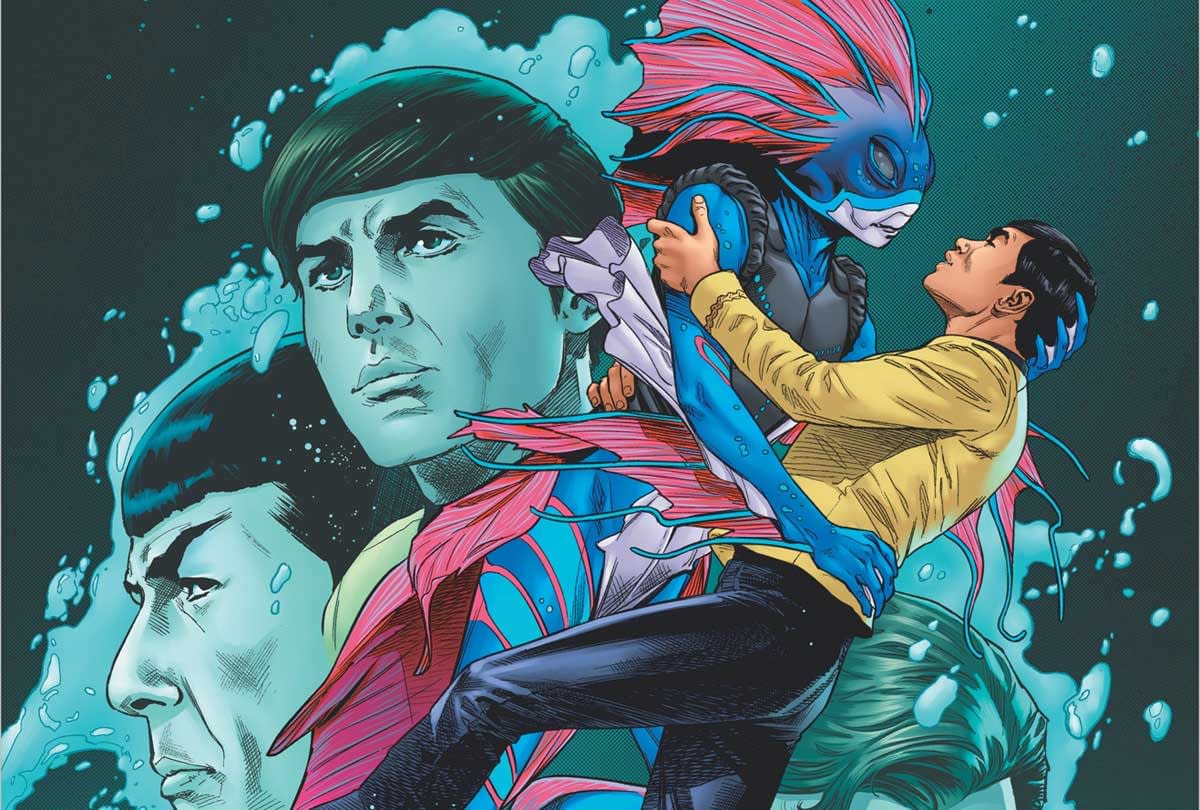 STAR TREK: YEAR FIVE #9
Jim McCann (w) • Angel Hernandez (a) • Stephen Thompson (c)
After their close call with the Tholian Assembly, the crew of the Enterprise escorts Ayal back to their home planet, only to find a society teetering on the brink of catastrophe. The final voyages of the original five-year mission continue here!