Rick Veitch's the One #4 Review: Amelia vs Bog and the Ripped-Off Face
Charles finds himself under the charms and manipulation of Pavlova, but the situation goes for more horribly than Pavlova could have anticipated. In the States, Amelia battles Bog across New York City, destroying everything in their path. Back with Larry, Egypt, Guda, and the Doc, Larry continues his bizarre transformations.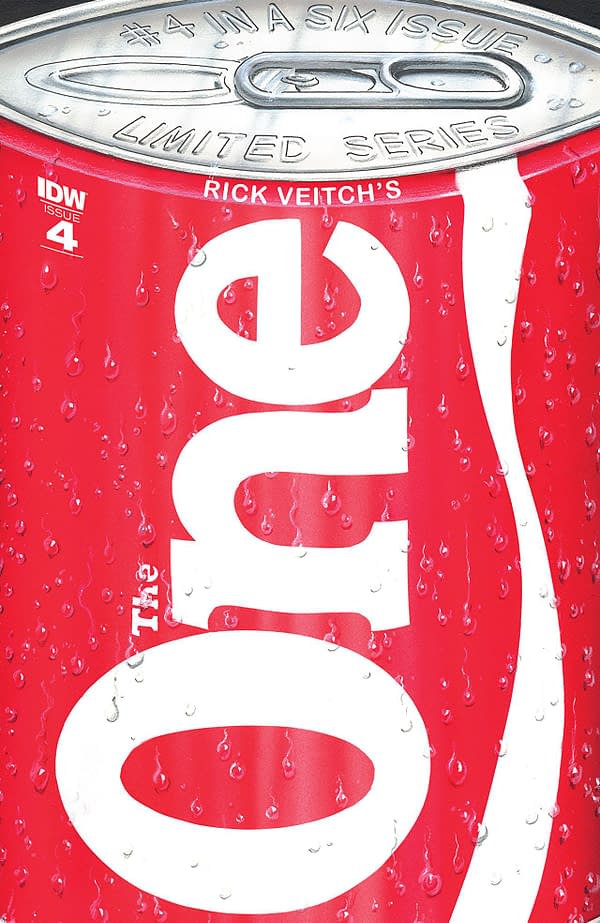 The tension and action increases with The One #4. Superhumans rage across both Moscow and New York, and people are being swiftly and brutally killed in their wake. The comic doesn't mince words about how easily these Charles, Amelia, and Bog can take apart people like a tinker toy.
All of this is still being oddly contrasted with the spiritualism of Doc, Larry, and the One himself (or themselves). Brutal realism and apocalyptic events are balanced out with digressions into "light," "world-minds," and Larry's enlightened knowledge about the existence of true good.
Amelia and Bog also have an opportunity to debate the merits of their socioeconomic systems to a lengthy degree. This seems oddly out of place given that the comic does everything it can to belittle the overall conflict of the Cold War. Perhaps it's trying to show the positives of both systems, but that seems oddly diplomatic for a comic that can be so blunt.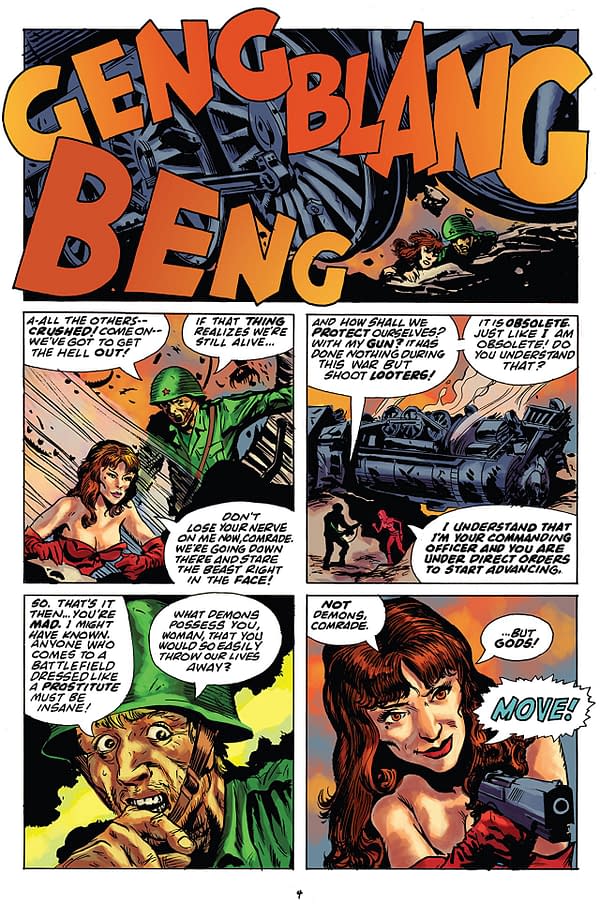 Rick Veitch's art style continues to be the right level of detailed and uncomfortable to fit this book. He shows skill in constructing huge, destructive actions sequences, as the fight between Amelia and Bog looks very cool. Kirby Veitch's color art is made from a solid palette of severe colors balanced well throughout the book.
The One #4 is a bizarre yet still very compelling continuation to the reprinted miniseries. The plot makes a lot of advancement in this issue, and, having not read the book before nor looking up the plot, I am left eager to figure out how this all ends. Mix this with some consistently good visuals, and you have a book that I can easily recommend. Give it a read.