Writer Rich Douek, artist Alex Cormack, and letterer Justin Birch are teaming up this May for a four-issue comic book miniseries taking place in the frozen tundra of Siberia in the 1950s. Road of Bones is a horror tale that Doek says gives him an opportunity to expand what readers expect from him.
"I'm really excited about this one, because horror is new territory for me, in terms of what I've put out so far," Douek told Bleeding Cool. "I feel like most people think of me as a fantasy/sci-fi writer, and will be pretty surprised to see a horror title coming from me."
That all changes with Road of Bones #1, which tells the story of Roman Morozov, a man sentenced to 25 years in a Siberian Gulag for slander against Joseph Stalin, who makes his escape with the help of a Domovic, a supernatural creature from Slavic folklore. But maybe he would have been better off staying in the Gulag?
In addition, Douek says Cormack was the perfect choice to collaborate with on Road of Bones.
"I've been a fan of Alex Cormack for a long time, but it's been his recent work in the indie comic SINK that made me think he was perfect for Road of Bones," Douek told us. "Alex has a real talent for horror and suspense, and as the series continues I think you're going to see some of his best work to date."
Road of Bones #1 hits stores in May, published by IDW.
Road of Bones
Rich Douek, Writer
Alex Cormack, Artist
Justin Birch, Letterer

Roman Morozov will be spending the next 20 years of his life in Kolyma, the most brutal of the Siberian Gulags – which is why when he is approached by some inmates planning an escape, he leaps at the chance to join them. But, even if they make it out, Roman and his fellow escapees still have hundreds of miles of frozen tundra between them and freedom. With the help a mysterious being straight out of his childhood fairy-tale stories, Roman just might make it – unless the creature itself has even darker plans for him.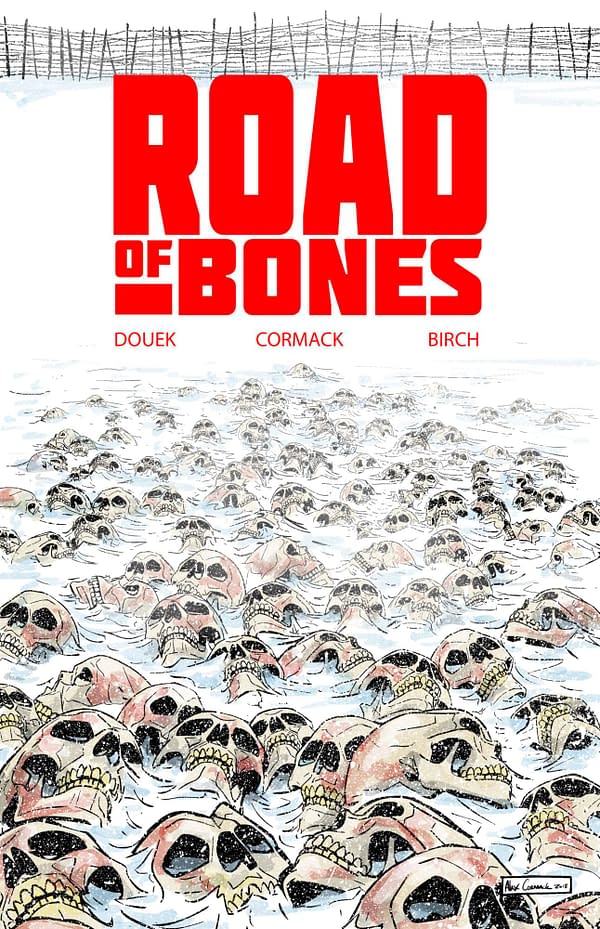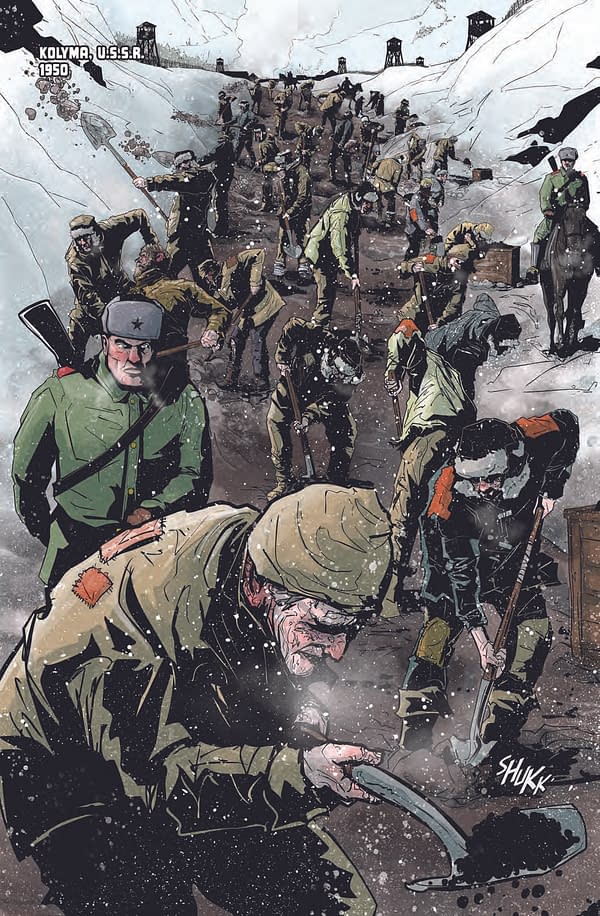 Enjoyed this article? Share it!