The family of journalist and author Robert Mayer have let it be known that he died yesterday at the age of 80.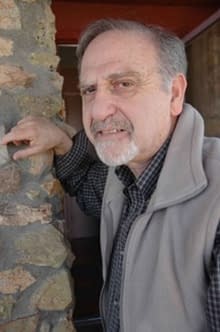 Amongst comic book circles, Robert Mayer is best known for writing the novel Superfolks, which heavily influenced the work of Grant Morrison, Kurt Busiek, Alan Moore and more, in transforming the superhero genre. But a tribute by his family demonstrates many more of his achievements over eight decades.
Robert was born to Max and Anne Mayer in the Bronx, N.Y. on February 24,1939. As a young man he attended the City College of NY, and the Columbia University Graduate School of Journalism, where he was awarded a Pulitzer Traveling Fellowship. After a brief stint at the Washington Post, he joined the staff of Newsday, where he spent ten years, six as a reporter and four as the paper's New York City columnist.

In 1968 he won the National Headliner Award as the best feature columnist in the country. In 1969 he won the Mike Berger Award for the year's best writing about New York City. In 1971 he received the Mike Berger Award again, becoming the first person to win it twice.

Bob then moved to Santa Fe, New Mexico, to write books. He is the author of sixteen books — thirteen novels and three works of non-fiction. Between writing books he served six years as managing editor and then editor of The Santa Fe Reporter, an alternative weekly. His journalism has appeared in The New York Times, The Washington Post, Vanity Fair, New York Magazine, Newsweek, GQ, Condé Nast Traveler, Travel & Leisure, Metropolitan Home, Southwest Art, Rocky Mountain Magazine, New Mexico Magazine, the Santa Fean and numerous other publications.

In his later years Bob became a writing teacher, teaching workshops at his studio in Santa Fe NM. Several of his students have become published authors as a result of his workshops. Besides being a brilliant writer, he was a wonderful husband, father, friend and mentor.

Bob died peacefully at home on July 23rd, 2019 from complications of Parkinson's Disease. He is survived by his wife of 30 years, LaDonna Mayer, his daughter Amara Nash and her husband Slade, and his brother Saul Mayer, nieces Laura Mayer, Debra Mayer and nephew Andrew Mayer. He was dearly loved and will be dearly missed.

A Celebration of Bob's Life will be held at the CCA's Tank Garage Gallery (Center for Contemporary Arts) on August 11, 2019 from 2-4 pm. In lieu of flowers, please make a donation to Doctors Without Borders (his favorite charity) or the Parkinson's Foundation.
Superfolks, a satire first published in 1977 featured a number of familiar superhero archetypes treated in the matter of genre pulp fiction. Many familiar superheroes have died, at the hands of a Mr Mxzyptlk and one has forgotten who he used to be, begins to remember during a major attack on Manhattan. It was later republished with an introduction by Kurt Busiek and a cover by Dave Gibbons by About Comics in 2003, then again in March 2005 by St. Martin's Griffin Press with a new cover by Mike Allred and an introduction by Grant Morrison. About Comics then published six of his novels and his memoir Monkey Brain, over the last fifteen years. Mayer finished his final novel before his death, and will be published by About Comics in the imminent future.
Enjoyed this article? Share it!