Sarah Silverman In Deadpool Tells Roxxon To Get Out Of Her… What???
Roxxon are the big bad guys in Marvel now. In Agent Carter, they are dangerous weapons developers and smugglers, and in the comics, big bad oil company, polluters run by a secret minotaur, lacking in morals, the epitome of the 1%, capitalist scum the first against the wall when the revolution comes. They can't even escape the killer tag in the Ultimate Universe, such as in today's final Ultimate Avengers issue. As a result, I've felt rather sorry for Roxxon, painted as such a bad guy without any possibility of redemption, possibly the opposite intended effect.
And today's Deadpool doesn't help, a hilarious attack on fracking as "gracking" because, in Marvel, gamma radiation is involved. So Sarah Silverman gets recruited in as an activist. And she has a slightly censored sign.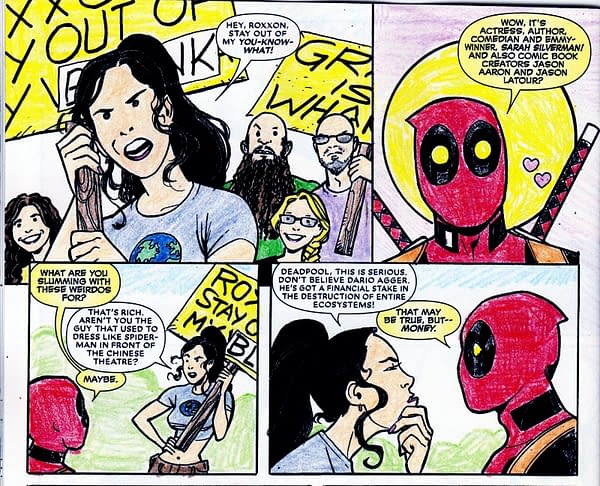 Begins with V, ends in A… clearly Sarah Silverman is concerned that gracking will affect her supply of vanilla ice cream.
It probably helps that Deadpool is co-written by Brian Posehn who appeared and wrote on The Sarah Silverman Show…
Comics courtesy of Orbital Comics, London. Currently holding a large 'outlet store' sale, with massive discounts, in the gallery.
---
---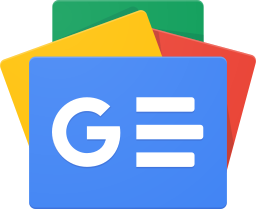 Stay up-to-date and support the site by following Bleeding Cool on Google News today!